While birds can be a beautiful addition to any yard, but there are times when you simply want them to stay away. Birds can wreak havoc on your yard, destroying plants, roosting in trees and spreading disease through their droppings. Birds can make nests in your gutters, causing water to leak into your home. They can create a biohazard that keeps you from enjoying your outside space. Keeping them away requires a bit of ingenuity on your part, but there are some great homemade bird repellent recipes that will send them packing and heading toward greener pastures.
---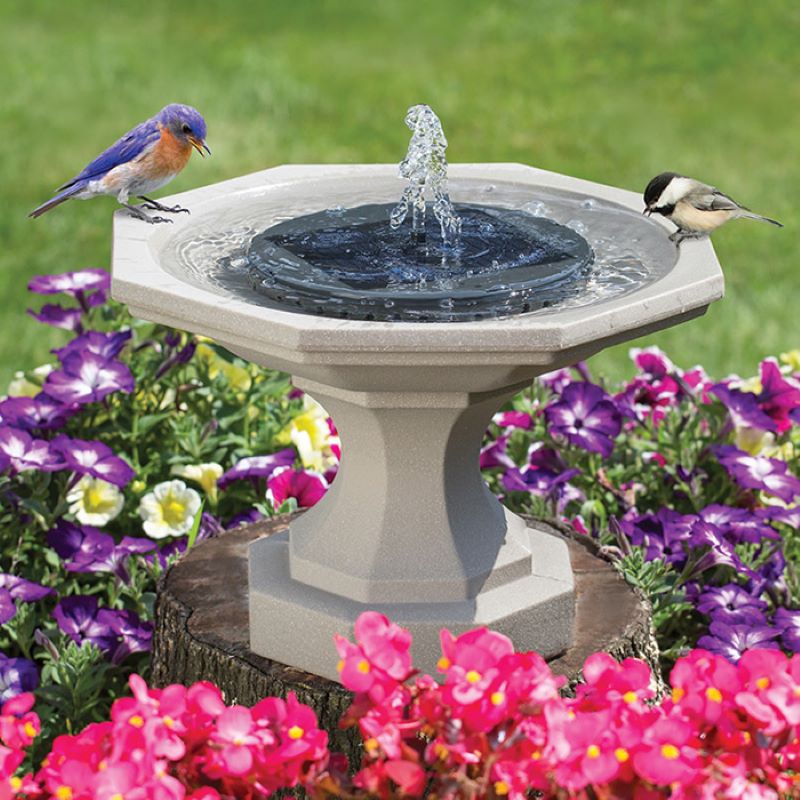 Easy Ways to Keep Birds Out of Your Yard
While there are great homemade recipes for homemade bird repellent, there are several techniques that you can try to keep birds out of your yard.
The first step is to discover why the birds are attracted to your yard. Do you have a water source like a birdbath, fountain or pond? Birds need consistent food and water sources, especially during migration season. If you have a fountain, you are inviting them to come and roost in your backyard. Remove the water to encourage the birds to go elsewhere. Do you have attractive plants that they love? Some birds are attracted to brightly colored flowers, especially the color red. Consider getting rid of the flowering plants that may be attracting the birds in the first place. Do you have trees that have the perfect spaces for roosting and nesting? Consider trimming your trees and hedges to remove the branches that they depend on for nest building.
---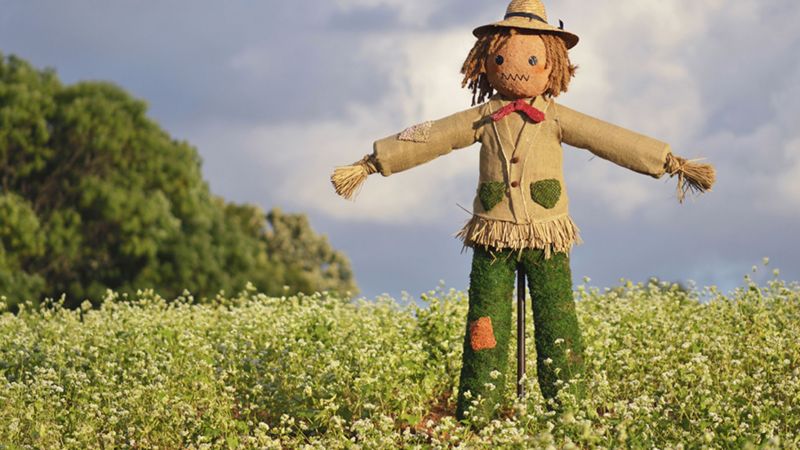 Scare the Birds Away
If taking the previous steps doesn't work, it may be time to simply scare them away from your yard. Consider using colored flags, reflective objects and scarecrows. Statues of natural predators like owls, cats or coyotes are also highly effective. Move the statues around the yard periodically to mimic the natural behaviors of these animals.
Hang colorful balls in the garden that will sway in the wind and scare the birds away. To a bird, hanging balls look like giant eyes, so they confuse them for predators and stay away. Loud noises like wind chimes and barking dogs will also scare away birds.
---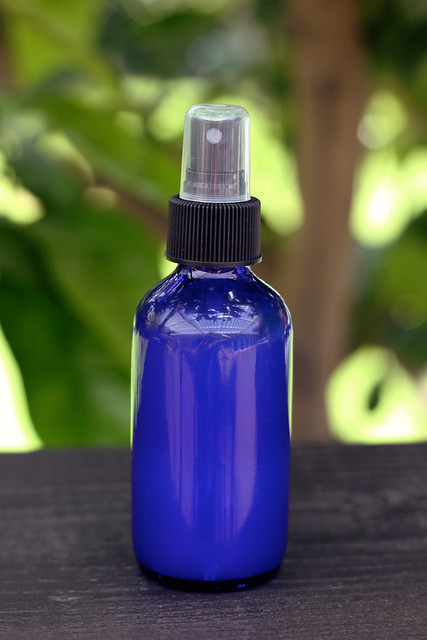 Create Your Own Homemade Bird Repellent
Smells that Birds Hate
In general, birds hate the smells that make our homes and kitchens smell divine. Essential oils, garlic, peppermint, cayenne pepper and chili pepper deter birds from nesting and breeding in your yard. These smells are easy to use to create repellant sprays that will cover your yard in odors that birds detest.
Many of the commercial bird repellent products on the market use peppermint oil as the main ingredient, and it is easy to find in local markets or health food stores. Peppermint oil is also repulsive to mice, so if you have a problem with little critters in your backyard, peppermint oil spray can be effective in getting rid of them as well.
Peppermint Oil Spray
1/4 cup white vinegar
1/4 cup water
7 drops of peppermint oil
7 drops of lemon oil
Soak this mixture in cotton balls and scatter them throughout the yard where you normally see birds. Shove them into holes in the trees where birds would like to make nests. You can also add this liquid mixture to a squeeze bottle and sprinkle it around your yard for best results. Try putting it on the window sill and on overhangs. The smell will dissipate in only a few hours to a day, so continue to use the mixture daily to keep birds away.
Garlic
There are two ways to use garlic to repel birds from your yard. The easiest way is to simply place garlic cloves around your yard in the places where birds frequent. You can also buy garlic oil from a health food store or your local grocer. This natural and inexpensive solution is one of the best bird repellants—they absolutely hate the smell of garlic and will leave immediately. It is worth noting that garlic rots quickly so be sure to remove and refresh the garlic before that happens.
Garlic Oil Spray
8 cloves of garlic
2 cups olive oil
Glass jar
Peel the garlic and place it into the bottom of the glass jar. Add the olive oil to the jar. Allow this mixture to sit in your refrigerator for up to five days to let the aromas strengthen and blend. Section out the oil mixture and place it in containers all around your yard. Spray on your plants and sprinkle on your windowsills. Pigeons and doves especially hate garlic, so this is an effective remedy for repelling them.
Cayenne Pepper Spray
Cayenne pepper is another aroma that is repugnant to most birds. Birds' keen sense of smell can help them to detect this odor before they even get to your home. This spray is effective at repelling birds and larger pests like skunks and possums.
2 tbsp cayenne pepper
1 gallon of water
A few drops of dishwashing liquid soap
Combine the water, cayenne pepper and soap and mix thoroughly. Let sit overnight on the counter, then mix again the next day. Transfer the liquid to a spray bottle and spray it on your plants and around your window sills. Cayenne pepper spray is also effective in repelling stray cats who may find your yard the best place to relieve themselves.
Chili Pepper Spray
Chili pepper is strong and pungent, and will repel even the largest birds. Birds cannot stand the smell of them, and will instantly leave if they come in contact with the aroma. Chili pepper is safe to use on edible plants and are non-toxic to children and family pets. In addition, chili pepper is easy to find in most supermarkets or health food stores.
2 dozen chili peppers
1/2 gallon of water
1/4 cup apple cider vinegar
Empty two liter soda bottle
Spray bottle
Mash the chili peppers well and add them to the empty soda bottle. Add the water to the soda bottle and shake well. Leave this mixture outside in the sun for five days to allow it to ferment. Bring the mixture inside and add the apple cider vinegar to the mixture. Transfer this mixture to the spray bottle and spray your plants, starting at the root and working your way to the leaves. Remember to reapply this mixture after a rain to help it to retain its effectiveness.
---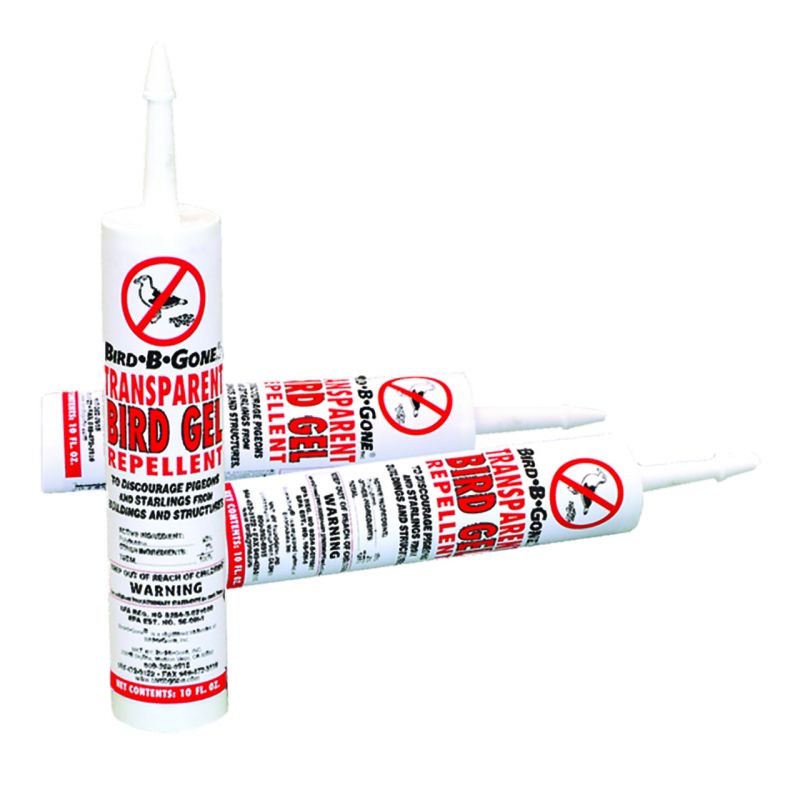 Bird Gel
Although not technically a homemade recipe, bird gel is a good home remedy for repelling birds from your yard. Bird gel works on multiple senses—touch, smell and sight. Bird gel smells like peppermint oil and emits an ultraviolet light that mimics the look of fire. Bird gel is highly effective in repelling birds and can last up to four years after first application. You may need to reapply bird gel after heavy rains or snow.
---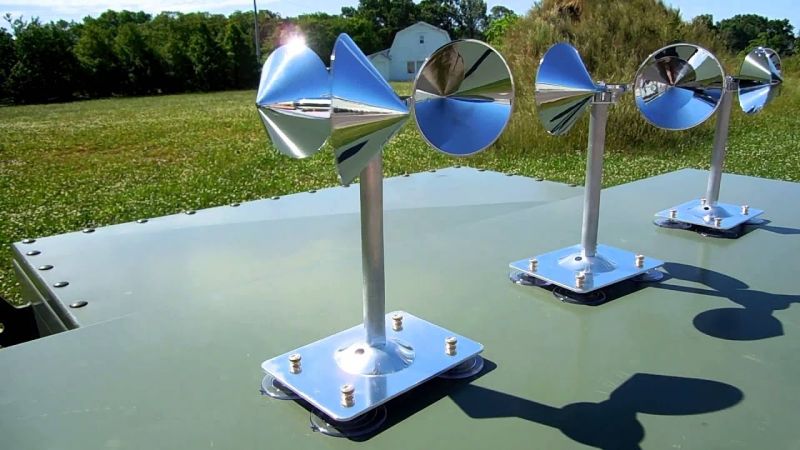 Other Ways to Repel Birds from Your Yard
There are a few high-tech solutions to keeping birds out of your yard. Strobe lights, sprinklers and reflectors are effective in sending birds from your backyard.
Bird Reflectors
The bird reflector deterrent is essentially a mirrored surface reflector that scares away all types of birds. Two horn shaped chrome-plated dishes reflect the sunlight and send flashes of light throughout your yard. When the wind blows, the plates spin and are highly effective in protecting your home from all sides. The bird reflector deterrent is a low-cost way to keep birds out of your yard and can be used in conjunction with your homemade bird repellant.
Electronic Sound Emitters
Electronic sound emitters repel birds by blasting out songs that mimic that of predators. These sound emitters have a range of up to a mile, and is the first line of defense against a number of bird species. You can find smaller versions that scare away small birds like sparrows, starlings and pigeons and larger ones that scare off ravens, crows and blackbirds.
Strobe Lights
Flashing lights are an excellent bird repellant, but we wouldn't recommend them in densely populated areas where they could disturb your neighbors. These lights pulsate and emit a flashing light that scares birds away. Strobe lights can be seen from up to a mile away, so they are an excellent, low-cost way to keep birds from landing in your yard.
Bird Netting
If the birds are going after your fruit, consider using bird netting to protect your plants from munching birds. This thin wire mesh net will keep birds from attacking your strawberries, cucumbers and herbs and will deter squirrels and other small rodents. Bird netting can be used together with homemade bird repellent to protect your plantings from hungry birds.
---
Wrapping Up
While birds can be beautiful additions to your outdoor space, they can also be a nuisance, bringing with them harmful disease. They can also damage your home and obliterate your carefully planned garden. Keeping birds out of your yard is simple with a few homemade bird repellent recipes that you can use daily.
---
Related
One (albeit backwards) way to remove the birds from your backyard might be to attract bigger birds to it, such as hawks. Hawks tend to keep their distance and prefer to perch high up in a tree, utilizing their amazing eye sight to spot critters and other birds in your backyard. Learn more in: How To Attract Hawks To Your Backyard
Purple martins are very interesting birds with fascinating nesting habits. You can learn more in: The Purple Martin Nest: Purple Martin Nesting Habits