Hawks are a medium-sized raptor bird belonging to the Accipitridae family. These birds of prey include owls, eagles, and falcons. They can be easily identified by their long tail and quick speed. They're unique in their hunting in that they kill their prey with their talons and not their beaks. These majestic creatures can be seen in the wild if you go to the right place, but there's no better way to bird watch than to invite the hawks into your own yard.
---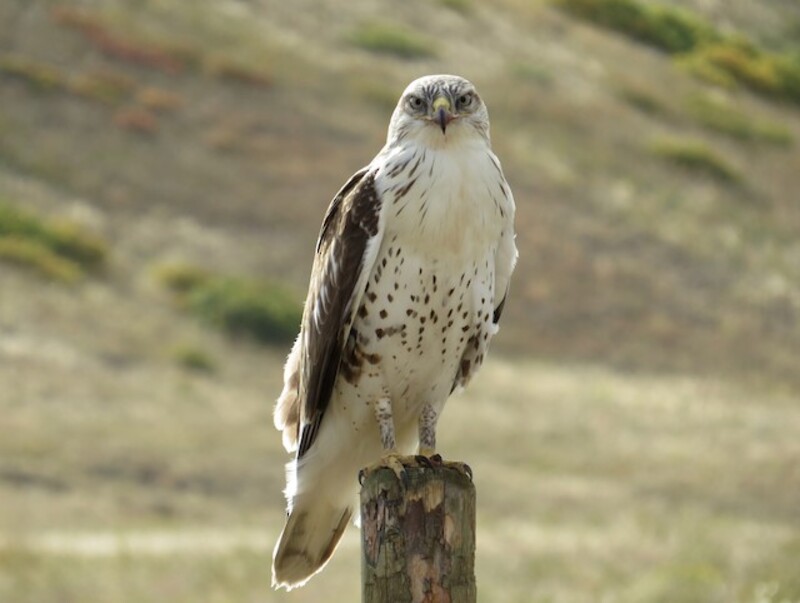 Benefits Of Hawks
There are a few reasons you would want to attract hawks to your yard. One of the most common is that hawks will eat all kinds of pests that are in the area. This includes gophers, moles, snakes, and mice. A hawk will feast on pretty much anything small enough for it to catch. This includes other birds and even small pets. If you have a miniature dog or cat, it's recommended they be kept inside as you learn how to attract hawks to your yard.
Another reason to attract hawks to your garden is simply to watch them. Hawks are very interesting birds that are very smart. In fact, they were ranked one of the smartest birds in a 2005 IQ study conducted by Canadian ornithologist Louis Lefebvre. They're extremely fast when hunting, often catching their prey mid-air. There's something simply magical about seeing these amazing raptor birds in the wild.
Hawks are also a sign of a thriving ecosystem in the area. If you see hawks flying around, that means they have access to food, water, and shelter in the nearby area. This means that other animals live nearby as well. This is the perfect situation for any nature lover. What better way to watch nature than from the comfort of your own backyard?
---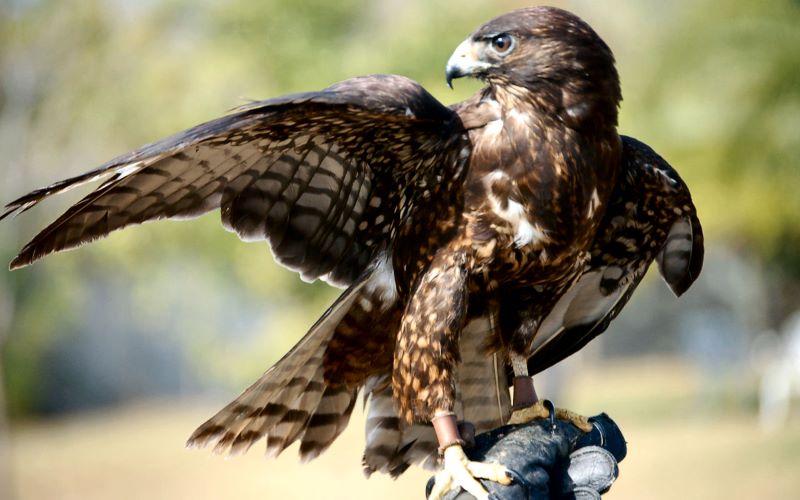 How To Attract Hawks
Attracting hawks comes down to the environment you create in your yard. If you don't have any, be sure to add some form of water. This can be a bird pond or a regular pond. Hawks typically get enough of their water from the blood of the animals they eat, but they do enjoy bathing in water on a hot day. The water will also attract small creatures that hawks hunt. This included insects, squirrels, mice, and other birds.
Adding a bird feeder or two is another way to attract hawks to the area. Keep the feeders secure on a fence or in a tree, and watch as wildlife flocks to it. Even if the hawk itself doesn't eat the food, it's more likely to come to the area if there are other birds nearby. Since hawks also eat small birds, the more activity at your bird feeder, the better.
You should also avoid adding too many human elements to your yard if you want to learn how to attract hawks. Hawks won't be interested in a yard with a trampoline and toys everywhere, but they will be attracted to a yard with naturally decomposing material. Avoid clearing wooden debris and leave brush areas as they are. This will naturally attract many kinds of animal, including the hawk.
---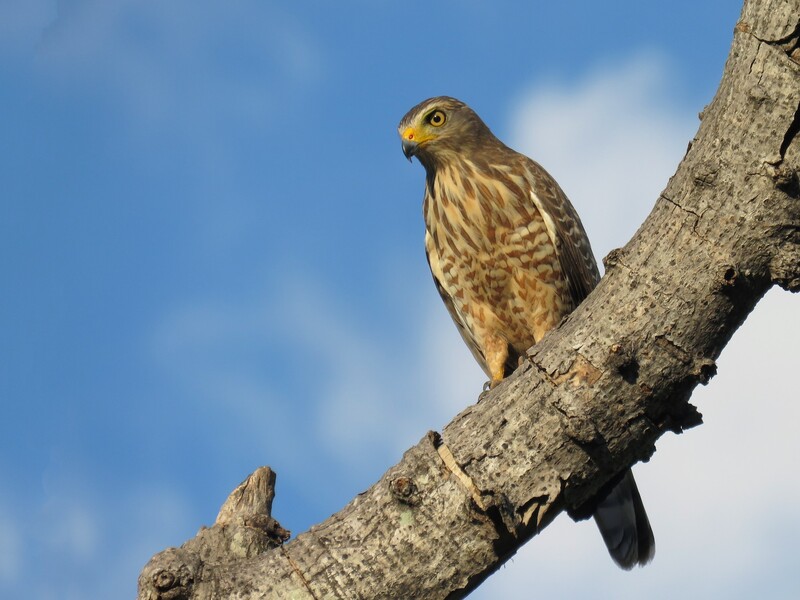 Creating A Perch
If you don't have many trees nearby, hawks may also need a place to perch from to hunt their prey. Normally they perch in trees, but if your yard doesn't have many trees, you can create your own perch by taking branches or wooden planks that are between 1 – 3 feet and nailing them to dead trees or fence posts. It's important to only do this on your property, and only if there aren't any natural perches for the hawk to land on.
If you would like to get more in-depth with your perch, you can build a wooden platform that the hawks will nest on. This will act as a bird house, but the hawks will make their own nest naturally.
To do this, you'll need 9 2×4 24 inches long. Create a square platform with gaps about an inch wide in between the wood. These gaps will allow the hawk to bring in natural material, such as branches and grass, so they can build their nest. Screw everything together and cover the wooden platform with pine needles and other natural debris, making sure to cover every shiny parts of the screws that may show. You can either attach the platform to a tree, or create a base out of wood for the platform to stand on it's own.
---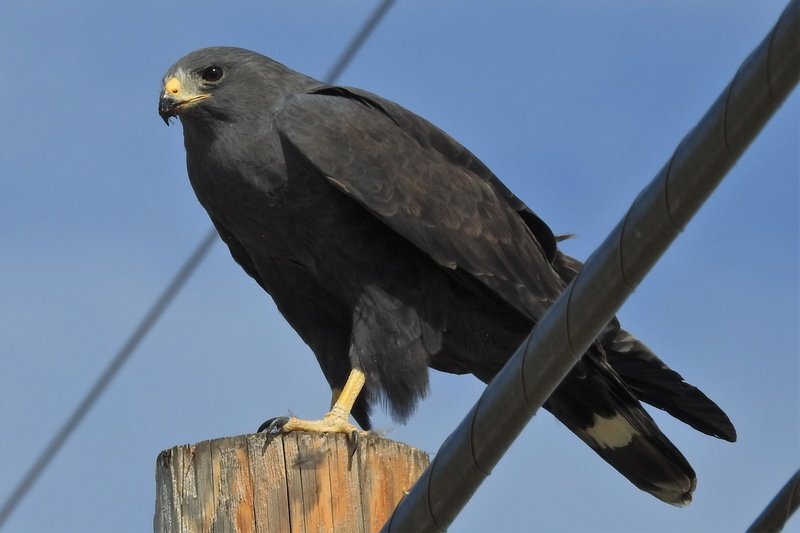 When Can I Expect To See Hawks?
Once you learn about how smart and majestic hawks can be, it's tempting to run out and remodel your whole yard to make it bird friendly. However, the truth is, you can have the perfect backyard and still not see hawks if it's not the right season.
The best time of year for most people to learn how to attract hawks is in the early autumn months. As the weather cools down, food becomes scarce, and these raptors are attracted to yards with food in them. The birds are also much less territorial during the autumn months, as it's not their mating season.
Like most other birds, hawks begin to migrate autumn through spring. Different types of hawks will migrate at different times depending on the species. This is why it's especially important for a bird watcher to keep their eyes open throughout the winter and spring months to get the best sightings.
---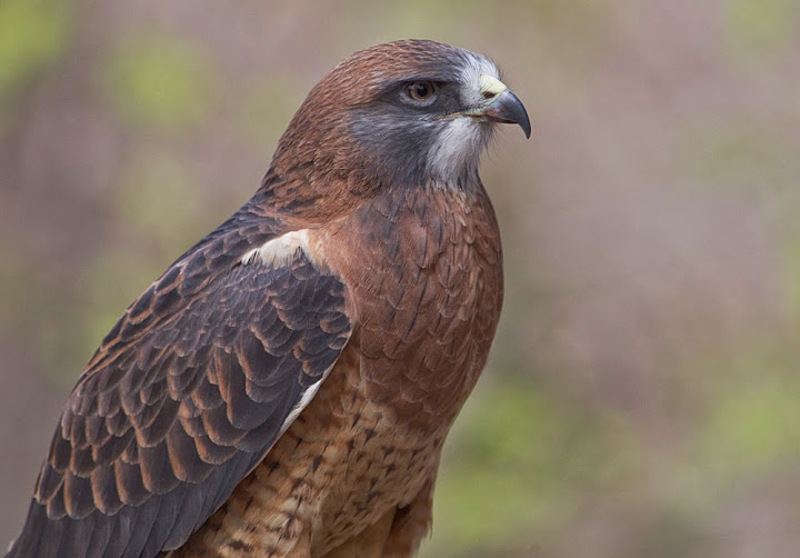 More Tips For Attracting Hawks
If you've tried all the above and nothing is working to attract hawks to your yard, there are a few more tips.
Keep your yard quiet. Avoid loud music and cars.
Avoid using pest control products that will limit the hawk's natural prey.
Protect baby birds from hawks. This encourages the hawk to hunt, and not picking off the weaker prey.
Plant trees or other bushes in the yard that will act as a perch.
If you're still not seeing any hawks after making all these changes to your yard, you may just be living in an area that these predators don't like. Large cities with lots of traffic and pollution can cause these birds to search else where when looking for their homes. If you do live in the city, don't fret though, you can always take a trip out to nature to see these majestic creatures in the wild.
Related
Have you ever wondered if hawks hunt at night? We have too, which is why we've done the research: Do Hawks Hunt At Night?
In this article we brushed upon a hawk's preferred diet (as a means for enticing them to your yard). Learn more about their diet in: What Do Hawks Eat?