One of the most unique, personalized things about each species of bird is its beak. Each bird has a beak, yet there are many different kinds to fit their environment. From feeding and mating to building nests and defending themselves, a beak is critical to each type of bird's survival. Different species of birds have adapted over millions of years to have the best type of beak to fit their needs. In this article we're analyzing the various different types of bird beaks.
The Evolution Of Bird Beaks
Understanding the evolution of beaks goes back to understanding evolution as a while. Populations over millions of years change to fit their environment for survival. This happens by natural selection as a species' traits slowly adapt to their needs. They pass down these new traits to the next generation.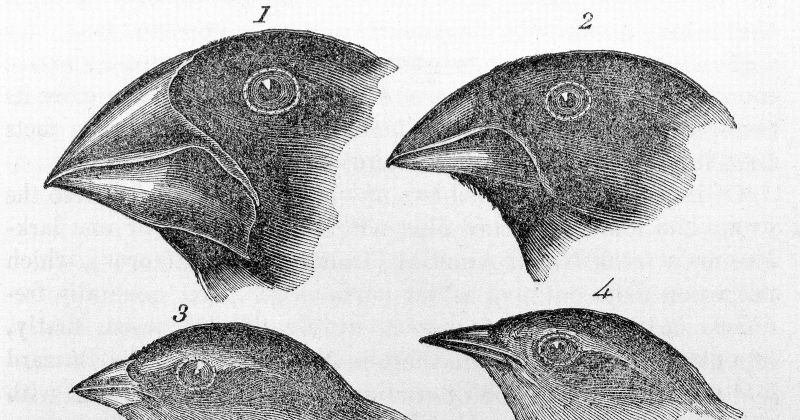 A popular example in the world of birds is "Darwin's finches," a study Charles Darwin id on 15 different bird species in the Galápagos Islands Archipelago. These birds had rapid changes happening to the size and shapes of their beaks due to sudden environmental changes. These changes could be from drought or human disturbance. Newer studies show that changes to natural food selection lead to the birds evolving as a species. These studies combine Darwin's observations from the 19th century with ecological data and genomic analysis. One thing that stayed true through all of the studies is that each species of bird mutates and adapts for survival. Depending on their type of beak, each species survives by letting their beak do the work to help them get nutrition.
---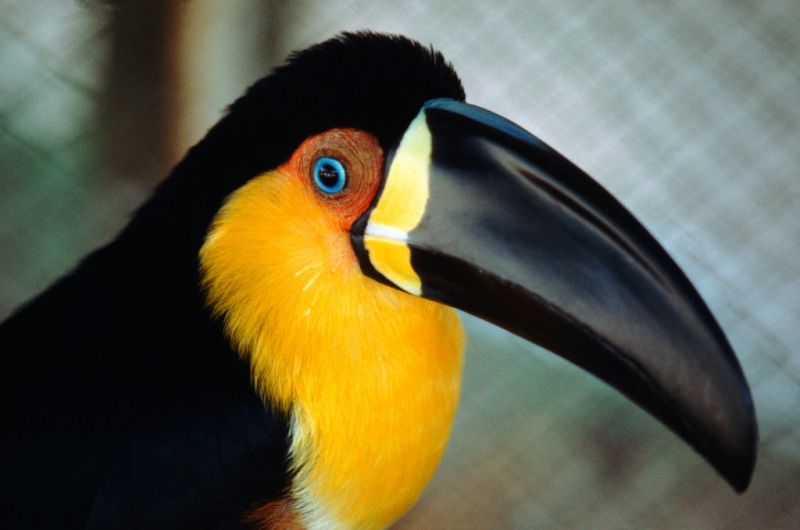 The Function Of Beaks
The reason all beaks don't look alike is that this specific part of the body adapts to a bird's habitat and nutrition. The main function of the beak is to be used as a tool for eating. The hummingbird's long, thin beak helps it reach the nectar deep inside flowers. A woodpecker needs a strong, sharp beak to drill into bark getting to its dinner of insects. The beak isn't just for eating. It also helps birds carve their nests into a tree or attract a mate with a special sound. The beak can also tell you about a bird's sheltering behavior, mating rituals, or the way they defend themselves. Some people wonder if a beak is a bird's nose. Though some bird species do have nostrils on their beaks, their beak is not their nose. The beak is mainly for eating.
Beaks Made To Drill
The woodpecker is an example of a bird made with a beak specified for drilling. This type of beak can handle any kind of pressure due to its long, thick beak. Their skull is also made to perfectly fit the beak to protect their brain as they peck for food.
Beaks Made To Skim
If a bird scoops up a fish for lunch, it has the perfect beak made for skimming. The black skimmer is one of these birds that fly dragging its lower mandibles on the top of the water. These deep beaks allow fish to easily fit in their mouths.
Beaks Made To Crack Seeds
Many backyard birds love to chow down on seeds. Sunflower seeds are the favorites of many birds. Cone-shaped beaks help birds trap a seed with a groove in the beaks. They're able to easily crack it open and eat. Their tongue helps with the rest as they bring the seed away from the shell.
Beaks of Generalist Birds
Some birds don't have any specialized adaptations for their food. Their beak allows them to eat many different things. These birds don't have a special shape of the beak. It won't have a long or short distinct feature or a strange tip. Generalist birds are usually tough and resilient because they can eat many different things. They easily adapt to their environment by changing their diet and behavior due to their surroundings. Generalist birds include the northern mockingbird, American crows, house sparrow, grackle, and American robin.
Beaks For Fruits, Nuts, and Seeds
Frugivorous birds are those that most bird watchers love to watch eat nuts, seeds, and fruits. Their beaks must be very strong and rounded. They have a shape, long upper tip that points downward. This type of beak helps the bird crack open the toughest skin or the hardest shell. They can even crush their dinner with the sides of the beak. These types of birds include cockatoos, macaws, and parrots.
Fish-Eating Birds
Birds that mainly feast on fish usually nest near water. Their beaks are longer with a sharper tip. This spear-like tip with serrated edges helps these birds catch their fish making it difficult for the fish to jump out of their mouth. Some fish-eating birds include herons, kingfishers, and gannets.
Meat-Eating Birds
Carnivorous birds need a strong, sharp beak that allows them to rip up their meal for consumption. They need a hooked beak with a sharp upper tip. This helps them hook their prey and tear it apart. It might sound gruesome, but they don't have utensils like humans to politely eat their dinner. These birds include eagles, falcons, and vultures. A vireos bird actually has a hooked beak to allow them to hunt and eat caterpillars.
Wading Birds
Wading birds are sometimes called filter-feeding birds or water birds. They take in large "gulps" of water. Once in their mouth, they filter out the debris and water that isn't food. Their beak must act like a strainer getting rid of everything but lunch. These types of birds are swans, flamingos, and mallards.
Flying Insect-Eating Birds
Many birds love to eat their meals as they fly through the air capturing their prey. When birds have flat, wide beaks, they usually use them to eat insects in the air. This gives them a large surface to be able to catch the insects. Birds like nighthawks, swallows, and swifts have a flat and wide beak to allow them to easily catch their prey.
Walking Insect-Eating Birds
Other birds like to eat their insects on the ground. These birds usually have long, thin, and sharp beaks that work like tweezers. These beaks allow the birds to easily pluck the insects away from plants or running on the ground. These birds include the American robin, woodpecker, and hoopoe.
Nectar-eating Birds
It might be silly to think of a hawk trying to eat nectar from a tiny flower. Birds that need to stick their face into a flower for their food need a long, thin beak. Besides a beak, they will also have a long tongue that reaches in for the yummy nectar. These birds include the buff-tailed coronet and the hummingbird. They're easy to identify with their very long beaks that easily gather nectar from the middle of a flower.
Beaks For Grains
Some birds only eat grains and seeds. These birds often have a cone-like beak. This type of beak helps them easily pick up seeds or grains then crack them to eat with a wide jaw. Granivorous birds are cardinals, grosbeaks, and finches.
Unique Beaks
Though most bird beaks are general, there are some beaks that don't fit into any classification. Some beaks are so strange because they must adapt to specific functions in a habitat. The New Zealand plover can actually move its beak back and forth from side to side to catch flies. The shoebill has a large, scaly beak that allows it to crush small vertebrates. The curlew's beak is longer than its body. Male puffins use their colorful beak to attract a female.
---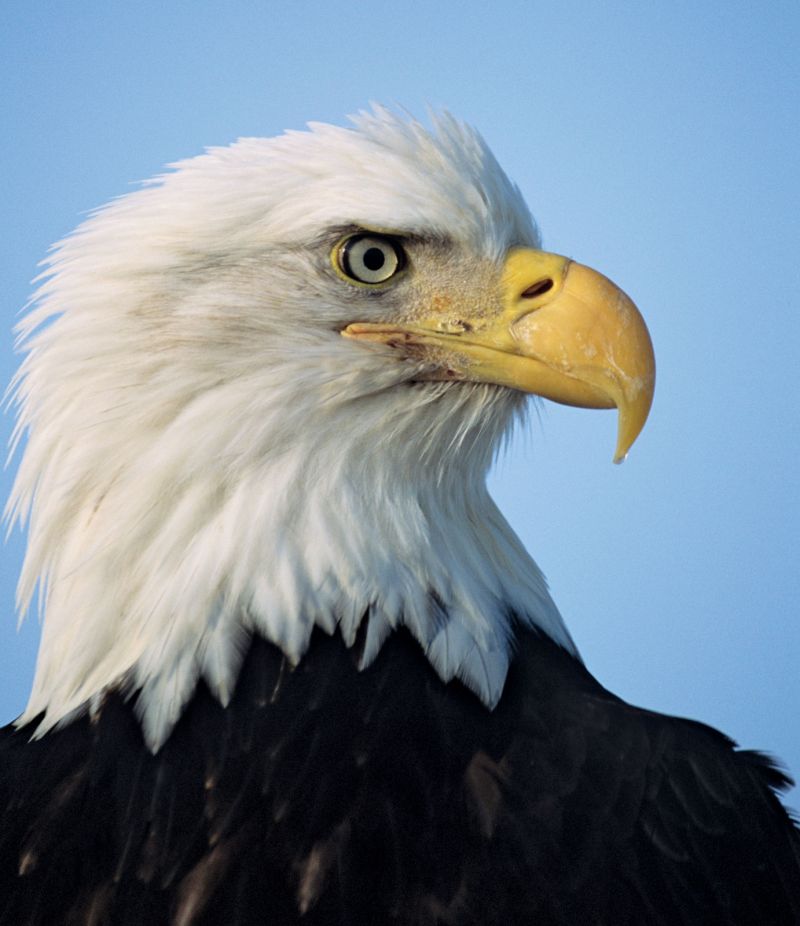 Summary
The beak of each species of bird is a unique characteristic. Most of the time, bird beaks have adapted over millions of years to catch their main type of food. The beak also helps birds defend themselves or carve their nest. A bird's beak is an essential, critical part of its species' survival.
---
Related
Woodpeckers, as previously mentioned have very interesting beaks due to the bird's very nature. Check out our article about what woodpeckers eat to learn a little more about these unique birds.
Watching birds is a lot of fun. It's even more fun when you can get a really great close up view of them. We've reviewed and picked out the 5 Best Wildlife Binoculars in 2021, be sure to check some of them out.