Birds are known for their unique colors, flight patterns, beautiful plumage, and even their wing shapes. We don't pay enough attention to bird legs. A bird's legs and feet tell a story of how it lives its daily life. Without strong legs, a bird couldn't perch for hours or paddle gracefully across the water. Each type of bird legs and feet help it to survive in its own habitat.
---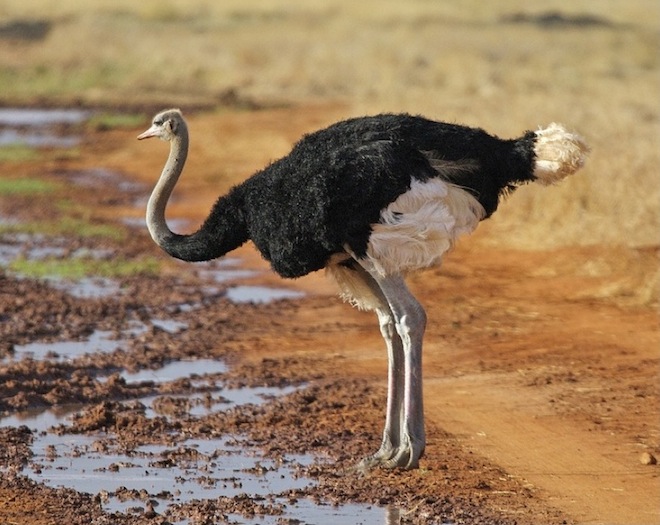 A Bird's Feet Tell Its Lifestyle
Birds of different species have evolved over time to help them survive in their habitats. Without the proper feet, they couldn't survive. They use their feet to catch prey, walk, perch, climb, grip, swim, and sometimes defend themselves. Scaly skin covers the top of bird feet. This gives them the strength they need, along with bones and tendons. To many people's surprise, they don't have many muscles or nerves in their feet. In colder regions, birds have feathers covering their legs. A duck and a chicken are great examples. These are both types of birds with very different feet. The long toes of a chicken combine with his sharp nails. Ducks have simple webbed feet. The chicken's feet help them scratch the ground looking for dinner. The webbed feet of ducks help them paddle effortlessly through the water.
There are only a few kinds of birds that have legs that don't match their region of living. The mourning dove, American robin, and some parrots are some of the most popular birds that don't exactly match their regions. These types of birds may have climbing or perching feet, but they usually forage on the ground. These types of adaptations may be linked to these birds' ancestral species that lived in very different regions and environments than they do at the present time.
---
Evolution Of Bird Feet and Legs
The ancestors of most birds have less of a crouched leg posture than birds of today. These historical birds probably moved with straight limbs, much like humans. Imaging of fossilized birds showed that they had soft tissues, ligaments, and cartilage around their ankle joints. This means the early birds had ankles that helped them survive with the dinosaurs. Over time, their legs evolved to the zigzag limb pattern they have today.
---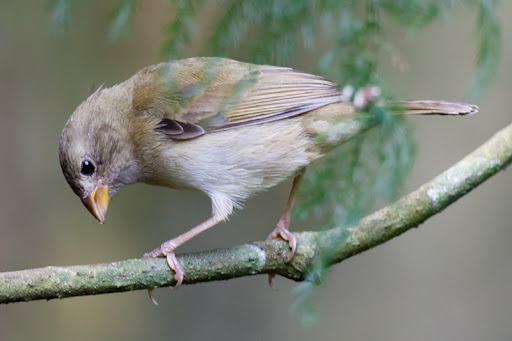 Perching
Perching birds like finches, phoebes, wrens, and robins need special feet that help them perch on small twigs. The structure of their feet needs to be able to easily wrap around the tiniest of twigs without falling to the ground. They have three toes that point forward with one that points backward. At four different points, each foot has the ability to touch the perch. As soon as the bird lands, their toes tighten around the surface. When the bird rises to take flight, they loosen their grip on the surface. Baby birds that jump from branch to branch may tighten and release a thousand times a day. Most songbirds that use their feet for perching make it look easy because of the lack of blood vessels and nerves in their feet. They can perch on anything from the tiniest twig to a thick wire.
---
Feeding
A bird flying overhead will often have a piece of dinner clasped in its feet. Birds like eagles grasp their prey with their feet. Raptors seize and then carry away their meals. These include birds like owls, falcons, and hawks. Their sharp, curved claws also them to hunt and capture their prey. Some birds use their feet to sit in one place perching or move around gliding, but these feet are critical to finding food.
Most raptors have one back toe with three forward toes. Owls actually have a reversible outer toe that helps them to swivel back and forth while grabbing their prey. The osprey uses its reversible outer toe to dive feet-first into a body of water to grab fish for dinner. These birds usually have visible large claws.
---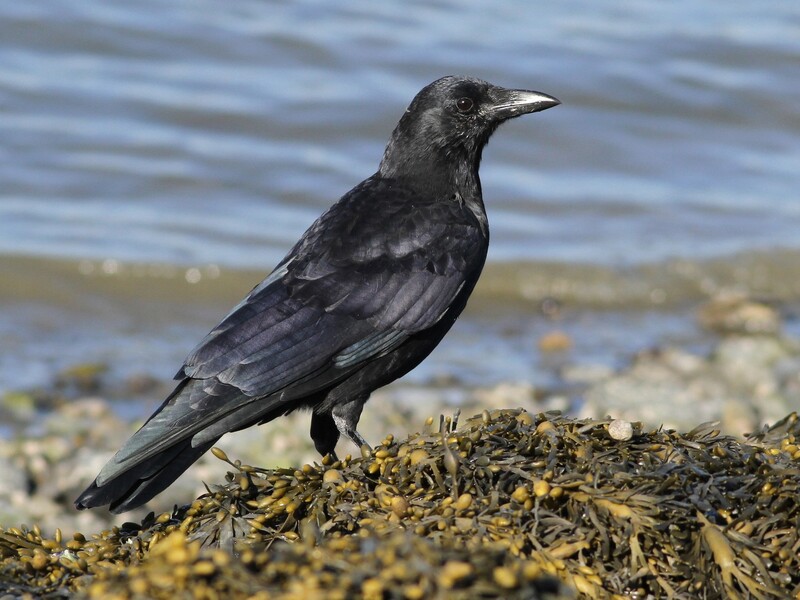 Walking
There are many birds that walk much more than they fly. Their strong legs allow them to run faster than many other animals. Roadrunners, ring-necked pheasants, and wild turkeys depend on their strong toes and legs to get around their area. A roadrunner has special zygodactyl feet with two toes pointing backward and two toes pointing forward. They are noted in history as a bird that no one can follow its tracks due to this trait. Due to their strong legs, a roadrunner is able to run up to 20 miles per hour. An ostrich has wings, but they are too small to take flight. Their large legs and feet help them survive. They are the only species of bird with four toes in all.
---
Uneven Surfaces
Birds often make it look easy to walk across any type of surface. Sandpipers and rails seem to glide across any uneven surface without any trouble. This is because they have long toes that help them grasp the land. The northern jacana is a tropical shorebird that makes it look effortless to walk across the sandy surface of the beach. They use their long toes to walk across floating vegetation as if they were walking on water. The small grouse bird, ptarmigan does the same thing with its unique feet walking on snow. They have short toes that easily walk through the snow. They also have stiff feathers along their toes that turn their feet into "snowshoes."
---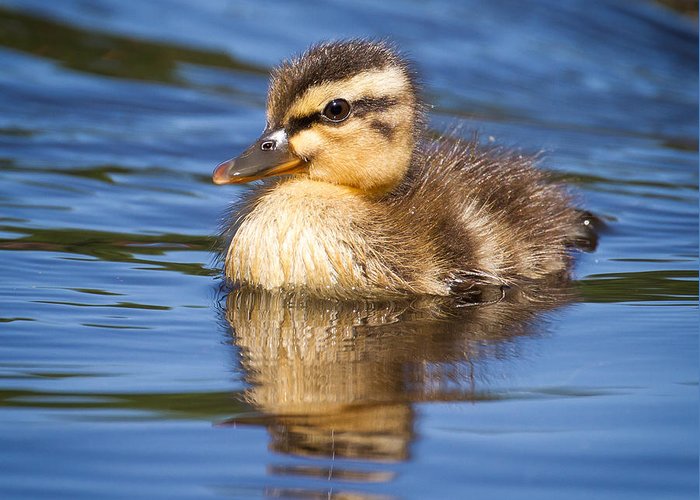 Swimming
Many birds use their webbed feet to help them swim in any type of water. Birds that use their feet to swim will paddle helping them glide along the surface of the water. The webbing design stretches between the bird's toes becoming fins. Swans, geese, and ducks are the most popular birds with these types of feet. Pelicans, gulls, and loons also have webbed feet. Marshland birds like herons and moorhens use their long toes to evenly spread their weight. They won't sink into the mud as they walk.
There are some birds with webbed feet that only have partial webbing. There will be flaps or expanded lobes on the feet. An American coot's feet help them swim with lobed toes, but they can also easily walk on land.
---
Bird's Feet Won't Freeze
There are so many neat scientific adaptations to a bird's feet. No matter the temperature, their feet won't freeze to a metal perch, a birdbath, or a feeder. They have a unique circulatory system helping them to always maintain temperatures. Their arteries and venins redirect blood flow reducing heat loss in their bodies. This cluster of veins and arteries is called a "heat exchanger." Normally, the warm blood that flows through the arteries goes into the legs before heading back to the heart. If the legs are cold, an artery in the upper legs constricts the blood and forces it to flow back through this heat exchanger.
Since birds don't have many muscles in their feet, they don't need as much blood to stay warm. Birds need to eat and drink throughout the year, no matter the temperature. It's critical to keep water in birdbaths and food in feeders. Besides their unique blood circulatory system, birds also do other things that keep them warm. They can fluff their feather to lower their body temperature and roost in dense shrubs. A passerine will cover its feet with its belly feathers while they rest and eat to stay warm. Each type of bird has its own way of staying warm in colder temperatures.
---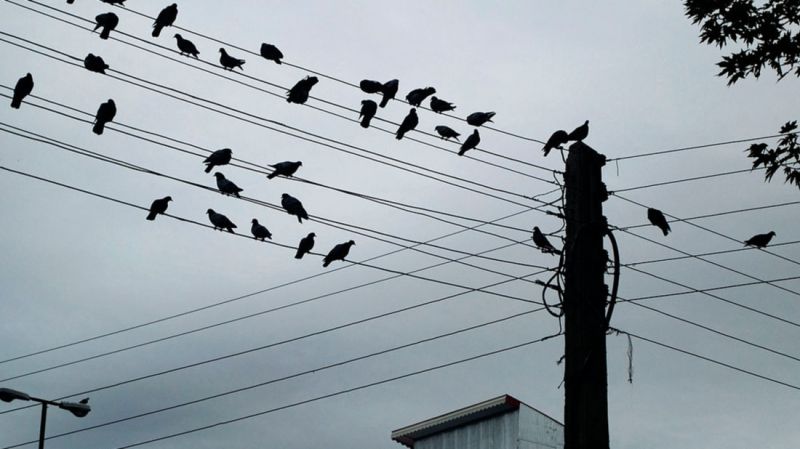 Using Legs To Avoid Electrocution
Birds often sit on all types of wires. Hundreds of birds can fit on one little wire. They can sit on power lines without getting electrocuted because there is no way for the electricity to reach the ground. Their legs are not in contact with the ground. The electricity stays safely in the power lines. The only way a bird will get electrocuted on a power line is if its large wings touch the line and a tree or something else at the same time. If a bird accidentally touches two wires at one time, an electric circuit may also be created.
---
How To Stay On Perch
A bird won't fall off its perch when it's sleeping or eating. They will even stay on perch in a gust of high wind. This is because their toes have special adaptations with strong tendons that allow their toes to stick to the perch. The tight tendons attach to the bird's heel muscles pulling tight. These flexor tendons act like a fist clenching the branch, no matter how small. This grip is so strong that the bird can safely sleep on its perch. Raptors also use this type of mechanism when they capture an animal. The muscles and tendons work together to clinch the claws and pierce their dinner instantly.
---
Conclusion
Bird legs and bird feet have a unique design that helps each species adapt to their environment. Watch the different types of birds in your yard as they get around effortlessly without flying. Birds are known for their wings, but their feet tell the story of survival. From their wings to their toes, every species of bird is breathtaking to watch as they fly, land, and live alongside other animals in their environment.
---
Related
Ever wondered what the incubation period is for various species of birds? We have too, and that's why we did the research and wrote an article on it. Check it out!
When you're watching birds from a distance, you're not going to get very far without a decent pair of binoculars! We've picked out our top 5 in our article 5 Best Wildlife Binoculars.