Seattle is a beautiful city, and with it being nestled right next to the Puget Sound there is always plenty of wildlife to be seen. Bird watching in Seattle is particularly popular, not only because of the variety of birds that you can see with it being a "vacation" spot for birds as they fly to their ultimate destination, but there are a number of birds that have opted to just call Seattle their home.
From busy woodpeckers all the way to the slightly more exotic, like yellow-rumped warblers, the Pacific Northwest and the general Seattle area has a lot to offer the budding birder. Let's take a look at some of our favorite spots. Be sure to bring a light rain jacket and some boots to protect against the obvious moisture you're going to run into in this area, and definitely bring some binoculars as well!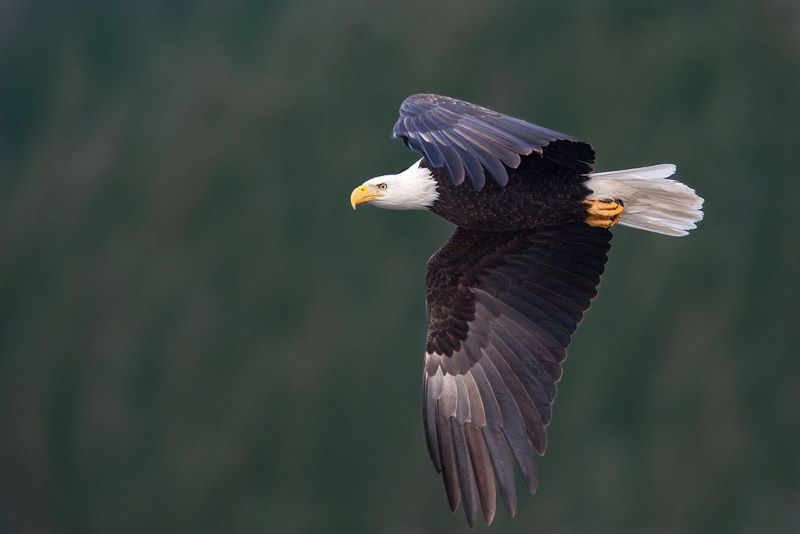 | | |
| --- | --- |
| Marymoor Park | Marymoor park may be most well known for its massive outdoor concerts hosting the latest and greatest bands the music scene has to offer, but you venture outside of the concert area and discover you're surrounded by beautiful marshes and tons of wildlife. Look high above in the sky and try to spot the family of Bald Eagles that have called this area home for decades, as they patrol along the Samammish river. Further in and closer to the woods you'll find plenty of Warblers (Yellow Warbler in particular) and sparrows (Savannah sparrow) chirping and singing for all to hear. We've found that the best time to go for birding at Marymoor tends to be in the early morning hours, particularly at around sunrise. |
| Discovery Park | Wait, there's a huge park literally right in the heart of Seattle? Yes, there is! Literally one quarter of the massive neighborhood of Magnolia in the heart of Seattle is a huge park called "Discovery Park" full of hiking trails, tree cover, and beautiful views on the beach. The Loop Trail is a trail that takes you around Ft. Lawton, through the forest and trees and down towards the beach where you can have the luxury of spotting and observing plenty of birds hanging out: Common and Red-throated Loons along the waterfront, Yellow-rumped Warblers, Pacific-slope Flycatchers, and a variety of different Sparrows nesting in the wooded areas (Lincoln, Fox, and Golden-crowned Sparrows). |
| Union Bay Natural Area | Just to the east of the University of Washington Seattle campus is a wildlife and nature reserve called the Union Bay Natural Area, a former landfill turned nature reserve in the 1960s. Noted for being a bit of an anomaly of nature sitting in the middle of massive amounts of urban development, it is home to many different species of birds which can be viewed and observed at all times of the year: Peregrine Falcons, Stilt Sandpipers, Sage Thrashers, Clay-colored Sparrows and an endless list of more. It's amazing that so many exotic birds like to call this area their home with so much development happening in the heart of the Seattle area, they seem to love it there in the Pacific Northwest. |
| Grand Forest East in Bainbridge Island | A short ferry ride to the west of Seattle, Bainbridge Island is a member of the "San Juan Islands", which are islands floating out in the middle of the Puget Sound. Bainbridge in particular is a very quick ferry ride away from Seattle, and boasts tons of wildlife thanks to it being more or less covered in lush green trees. In the middle of Bainbridge Island is Grand Forest East, a wonderful park with a variety of trails for a good mid-day hiking venture. Along this trail you can be sure that you'll spot a decent variety of different birds: Bald Eagles are very popular, as are Mountain Bluebirds and Peregrine Falcons. |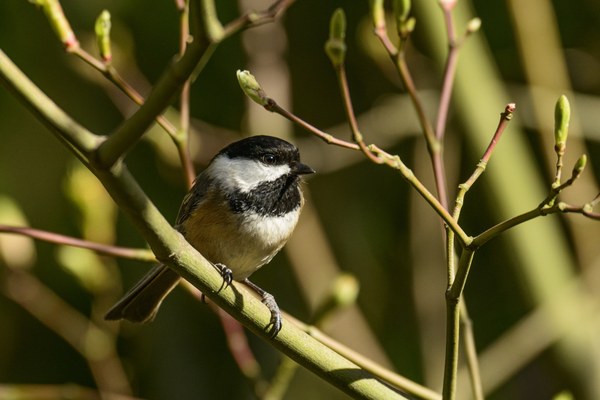 Do you have a favorite spot to do some bird watching in Seattle? Let us know below in the comments. We would love to add it to our list!