San Diego proper is rich in bird wildlife year round, but where should you look to find the best birdwatching in north county? Look no further, we've gathered up the absolute best spots for you to go birding at.
Birdwatching in Oceanside
A thriving community with a population just under 200,000, there are some great spots to check out in Oceanside for some birding. Below you will find a table with some notable hotspots (including addresses!) and what you can expect to find there.
| | |
| --- | --- |
| 1540 Harbor Dr, Oceanside, CA 92054 | This is a prime hotspot when fishing boats and vessels are coming in. Some of the different kinds of birds you can see here are the following: snowy egret, great egret, great blue heron, several gulls, double-breasted cormorants, and some brown pelicans. |
| San Luis Rey River Trail, Oceanside, CA 92054 | The river trail starts inland and leads back towards the coast. Some of the different kinds of birds spotted here have been: American coot, killdeer, western snowy plover, least bell's vireo, and the yellow-breasted chat. |
| 1506 S Pacific St, Oceanside, CA 92054 | Loma Alta Creek/Slough is a wildlife corridor found in the south section of Oceanside. Some of the different kinds of birds you can find here are: snowy egret, American coot, and the great blue heron. |
Carlsbad
Carlsbad is a community of around 115,000, roughly 35 miles to the north of downtown San Diego. There are quite a few of good spots to go birdwatching here, but here are some of the best:
| | |
| --- | --- |
| 7380 Gabbiano Ln, Carlsbad, CA 92011 | With a wonderful view of the Batiquitos Lagoon, there is plenty of bird wildlife to observe here: least terns, nesting Forster's tern, western snowy plover, snowy egrets, Belding's savannah sparrow, and the cliff swallow |
| Agua Hedionda Lagoon, Lagoon Place, Carlsbad, CA 92008 | A beautiful lagoon along the coastline. Incredible views here, and plenty of birds to watch. Some of the birds you can typically find here are: belted kingfisher, ducks, California quail, great blue heron, cormorants, California thrasher, terns, and the California gnatcatcher. |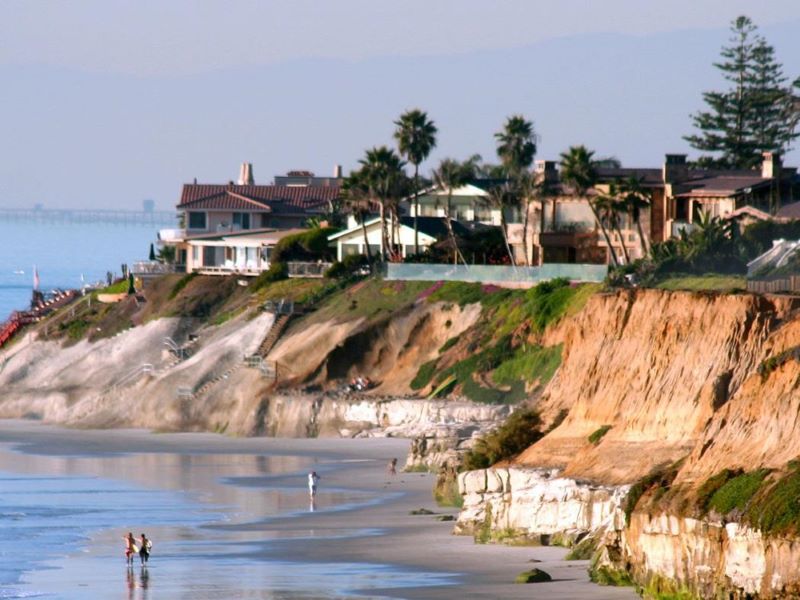 La Jolla: North County Birding At Its Best
La Jolla is a very hilly area, boasting a population of around 50,000. It's one of the best spots to do some birdwatching in north county San Diego due to its wonderful coastlines. Check out some of these spots on your birding adventures:
| | |
| --- | --- |
| Torrey Pines State Reserve | This gorgeous natural reserve is home to a number of different birds for you to observe: wrentits, gulls, peregrine falcons (!), terns, ospreys, swifts, thrushers, and woodpeckers |
| Point La Jolla | Plush backdrop along the coastline, you have plenty of opportunities here to watch some of the birds along the coast. Here are some of the different kinds of birds you can find here: jaegers, turnstones, tattlers, black-vented shearwater |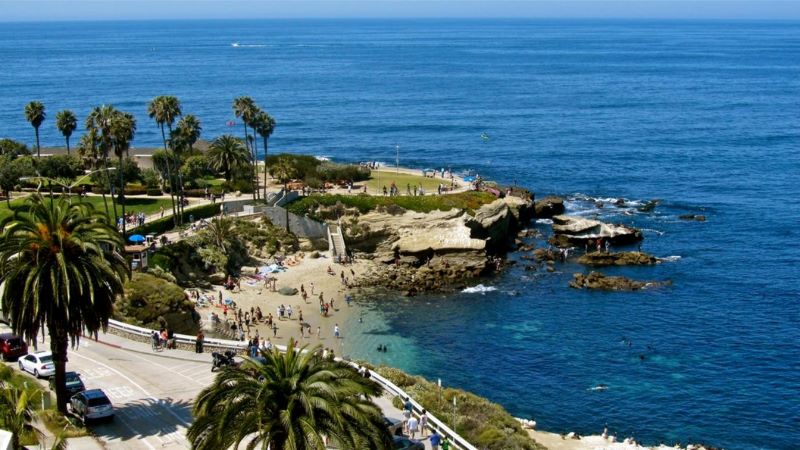 These are just a few of the spots where you can get in some great birdwatching in north county San Diego, we will be updating this article with more as we find them.
If you're traveling to San Diego and plan on doing some birding, but don't have a great camera to capture some of the memories and log into your journal, check out some of our recommended cameras here. We've sifted through the duds and found some of the best cameras on the market for capturing some of the best birdwatching moments!