The right birdwatching outfit can enhance the experience of any birding adventure, and is something that's so easily overlooked by beginners or casual birders. Having the right outfit will help attract a variety of birds, protect you from the elements, keep you comfortable and safe, and help you see the birds quicker and more easily.
The perfect birdwatching outfit has been carefully crafted by experienced birdwatchers who have seen the difference the right kind of gear can make first hand. There are many factors to consider when dressing for a bird watching outing, but first and foremost it depends on the kind of weather and conditions you'll be in when you're outside, and the kind of birds you're hoping to see.
Let's dig into the specifics of each item you want to wear when you go bird watching, and then we'll go through some general tips and tricks on what to look for when choosing or purchasing your birdwatching clothes.
Putting Together Your Birdwatching Outfit
Shoes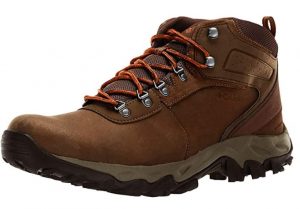 You generally won't need mountaineering boots, but supportive, enclosed shoes are extremely important for bird watching. Make sure your shoes are comfortable, worn in, and sturdy, and preferably with high ankle support if you're going to be doing a lot of walking. Proper enclosed walking shoes will also protect you from any creepy crawlies or spiky plants that you may walk past on your birding adventure.
Socks
If it's winter, it's a good idea to invest in some insulating camping socks to keep your feet warm while you're out. We also recommend packing a spare pair of socks to change into after your expedition if you think it might rain.
Pants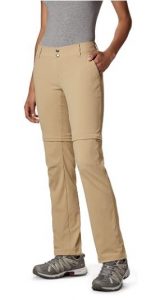 A good quality pair of long pants are essential for comfortable birding. For the summer months, we recommend purchasing light, airy pants that can easily unzip into shorts. These will keep you warm in the morning and cool in the afternoon. For winter, go for warm track pants that are easy to move in but will keep you warm. Cargo pants also work well because of the added functionality and utility that their pockets provide.
We don't recommend wearing dresses or skirts when birding because they don't offer the same protection and warmth as pants. You want to keep your legs protected from the sun, insects and twigs as much as possible, and you want to be able to sit and stand comfortably without having to readjust.
Shirts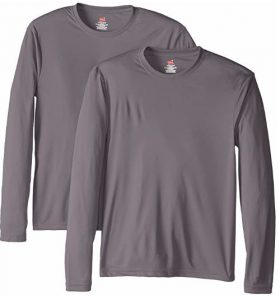 Light, airy shirts, t-shirts and skivvies are perfect for birding, ideally made out of cotton or nylon for breathability. You can layer a singlet underneath for added warmth, or bring a turtleneck or thin jumper if it's going to be cold. Layering is a good way to remain warm in the morning but then cool off as the sun rises without carrying around a heavy coat.
Vest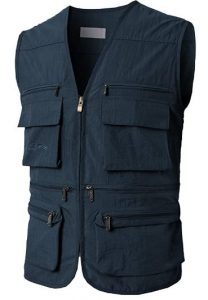 Possibly one of the most important items of clothing for an experienced birder, a utility vest can come in very handy for carrying all your equipment and making it easily accessible.
Quite often birders carry binoculars, cameras, note books, bird guides and pens just to name a few when they're out birding, not to mention all the other essentials such as phone, wallet, keys. All these items can get lost in a back pack and the time taken to find them can often mean that the birds will fly away before you get to see them properly. A utility vest solves this problem and allows you to have all your gear organised and on hand ready to go when you need it.
Thinking of purchasing a camera to take with you on your bird watching adventures? Check out the best cameras for wildlife photography for beginners
Jacket
The weather can change in an instant when you're outdoors. Cold mornings can turn into hot afternoons, storms can blow in within half an hour and winds can pick up extremely quickly. Even if it seems like it's going to be a pleasant day, we always recommend taking a light rain jacket to protect you from the elements if they change.
A more sturdy rain jacket is extremely important if you know it's going to be cold and rainy to keep you warm and dry. Jackets also usually come with extra pockets that you can use to carry your gear. We recommend this over an umbrella as umbrellas can be bulky, impractical and not effective when it's also windy.
Hat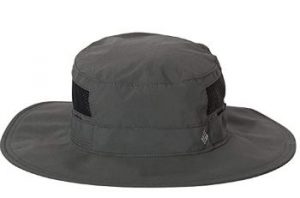 We always recommend wearing a hat for sun protection. Most kinds of hats are fine, as long as they offer ear and neck protection as well as face. We find that material hats are the best as they can be rolled up and packed away easily. Make sure your hat can also be secured easily if it's windy.
Backpack
Birders often carry a lot of heavy equipment such as cameras, binoculars and books, so you want to bring a backpack that is not only big enough to carry all of your equipment, but also is comfortable enough that you won't get sore or tired after a long day of walking. We find backpacks with multiple sections and pockets great for organising all of your things, and keeping fragile items protected and secure.
Sunscreen, sunglasses, lip balm and bug spray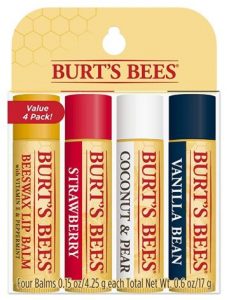 These are other small items that we highly recommend bringing with you. Sunscreen and sunglasses are important for sun protection, as you can still be exposed to harmful UV rays even when it's overcast. Bring lip balm as high windy areas can cause dehydration and chapped lips.
We recommend putting on bug spray before you leave home so that you don't spray it while out in the field and leave toxins for all the surrounding wildlife. We only recommend using it again when out if there are high numbers of mosquitos or other annoying insects. Alternatively, roll on bug spray can be applied at all times and is just as effective.
Birdwatching Outfit Tips
Don't wear noisy clothes
Birds are highly sensitive to noise, so try to avoid clothing made of material such as nylon or dense polyester, or anything else that will rustle or rub as you walk.
Also avoid wearing shoes that squeak, and try to minimise any noise coming from zip tags, key chains or any other metal fastenings that may clang with movement. The quieter your apparel is, the less likely you are to scare off any birds and the more successful your expedition will be.
Don't wear UV reflective clothing
Did you know that birds can see UV light? UV reflective clothing will send a signal to the birds that something is moving underneath and it will frighten them and scare them away. Make sure that you don't wear any high visibility jackets or vests when you're out birding.
Also check your sneakers to make sure they don't have any reflective strips on them. Sometimes the trimmings on track suit pants, hats and zippers can also be high visibility, so be aware and check these too before heading out.
Don't wear restrictive or uncomfortable clothes
This one might seem obvious, but there are two very important reasons to avoid restrictive or uncomfortable clothes when putting together your birdwatching outfit, even if you're venturing out in winter.
Firstly, if you are uncomfortable in your gear, you are more likely to move around and fidget, and any noise or movement can scare off birds. Secondly, you're less likely to stay outside for a long period of time. Birdwatching is a sport of patience and uncomfortable clothes will make you want to head back sooner, which could ultimately mean you miss seeing lots of birds.
Don't wear brightly colored clothes
For most birds, bright colours are easy to spot and are a signal of danger. You don't need complete army camouflage, but sticking to subdued browns, blacks, greys and greens will help you blend into your surroundings and will avoid scaring birds away.
Try to match the colors you wear to the surroundings of where you're birding – lighter greens and browns for an open field or grassy area, and darker shades for a forest. The only exception to this guideline is if you're going out to specifically see hummingbirds. In this case, bright colours of pink, orange, red and yellow can help attract hummingbirds and will enhance your birding experience.
Don't wear brand new or expensive clothes
Remember that you're going out into nature, and it's likely that you'll get at least a little bit dirty or sweaty on your adventures. Try to avoid wearing clothes that are expensive or that you don't want to get damaged, not only because it can be difficult to keep them clean while you're out, but worrying about your clothes will also distract you from the birds.
Also try to avoid wearing brand new clothes or shoes that haven't been worn in yet as this can cause blisters or chafing after a long day of walking.
Final thoughts
Birding isn't a fashion show – it's about getting back to nature and immersing yourself in the beautiful scenery and birds that are around you.
Our bottom line when picking out the right birdwatching outfit is to keep it simple, comfortable and suitable for the weather. Plain colours, light materials and functional pockets and bags will allow you to enjoy your time outdoors no matter where you're going, and hopefully spot new and exciting birds every time.