With binoculars in hand and an eye to the sky, many birders set out with their birding journals to find some lifer birds to record. But judging a bird by its cover, its colorful plumage and the shape of its body, is not the only way to identify your feathered friends. Differentiating between bird species by the sound of their calls is an important technique for birders to master, and although it can seem like an insurmountable task at first, especially if you are listening to the choir of birds singing in the spring, with a little practice and patience you will be able to judge a bird by both sight and song! In this article, we dive deep and learn how to identify birds by their sounds.
---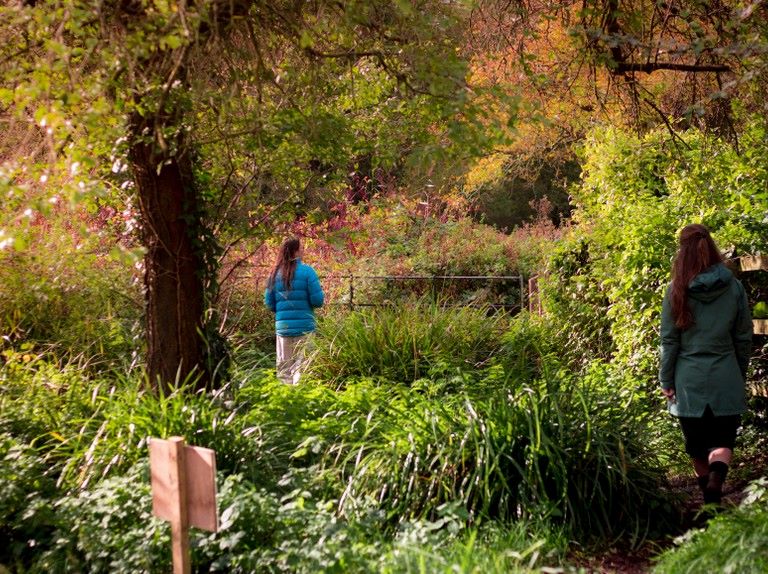 What is Earbirding?
Earbirding, or birding by ear, is the act of recognizing different species of birds just by the sounds that they make. Just like learning any other new language, being able to hear and identify birds by their sounds will take some practice. You will need to study the pitch you are hearing, the long or short sounds the birds emit, and the patterns of sound created, in order to identify which bird is singing. This is much like learning a language, which definitely takes practice, time, and instinct in order to master it.
The art of earbirding requires the birder to truly be in the moment, to lean in to all the sounds around them and concentrate on the particular call they are identifying. There are apps and guides to help the new earbirder to identify what they are hearing, but the more you practice and the more you do it without the support of the apps or guides, the more confidence and ability you will have in earbirding. The confidence builds on itself and you will be able to identify even more birds as you go.
In North America, spring and early summer is the best time to investigate and learn about bird calls in North America. With the natural world literally coming back to life in the spring, you will hear a plethora of sounds, and there are so many bird calls to choose from. By beginning your earbirding in spring when there are plenty of birds around, you will be able to experience some quick success in identifying bird songs.
---
Language of Earbirding
There are many common terms that birders use to talk about the various bird calls and songs. If you understand the vocabulary of birding, this will help you utilize the field guides and differentiate between types of calls. Additionally, you will want to describe these bird calls in your journal, and having the vocabulary of birding will make it a lot easier for you to describe what you are hearing.
Pitch
Pitch refers to how high or low the sound is which make up the bird call. For instance, hummingbirds have very high pitched calls, and the Great Gray Owl has a very low pitch.
Trill
A trill consists of a quick series of sounds that are repeated and seem to blend or run together. A Pine Warbler is a great example of a bird that features a series of trills in their call.
Harshness
When your ear picks up a grating sound or one that is unpleasant, this is considered a harsh bird call. The American Crow, for instance, has a harsh caw sound.
Patterns
The patterns of bird songs relate to the patterns of sound, whether they are short or long, and how many times they are repeated. Whether a song uses phrases or clusters is also part of the pattern. Each species of bird will have its own pattern when singing.
Rich vs. Thin
Rich bird calls are low and full, while thin sounds are high and faint. A blue grosbeak, for instance, has a very rich sound. Warblers have a thinner sound.
---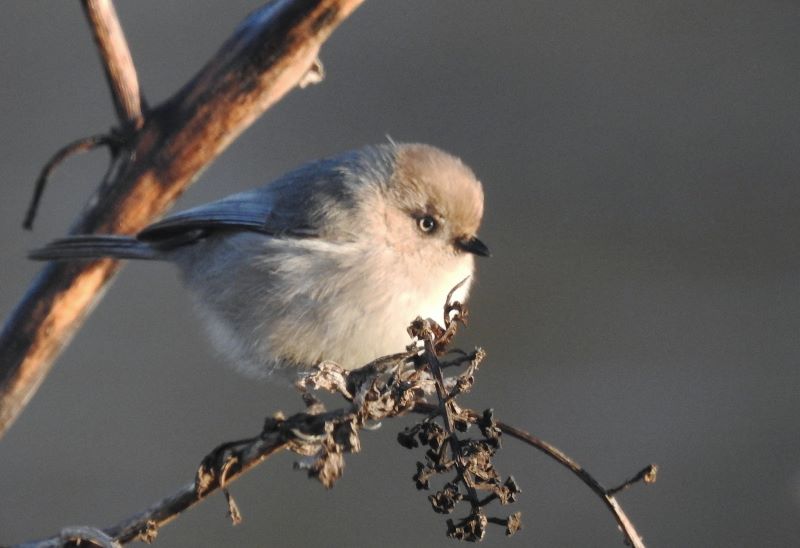 Importance of Earbirding
So why exactly is earbirding so important? Can't we just identify birds by the way they look, the shape of their beak, and the color of their feathers? There are several reasons why using bird song to identify birds is very important.
Often you will be searching for birds in less than ideal conditions, such as fog, dense foliage, or darkness. Even on a sunny day your view can be obstructed by an ill-placed tree or other impediment to your sight line.
There are many species of birds that look very similar, but can be identified by their calls. For instance, Eastern and Western Meadowlarks look nearly identical, but have different calls which can be used to differentiate the two. And there are various types of flycatchers that also look the same.
Even if you can see a bird clearly and are fairly certain you are able to identify it, knowing the bird sounds gives you another layer of certainty when it comes to identifying them.
---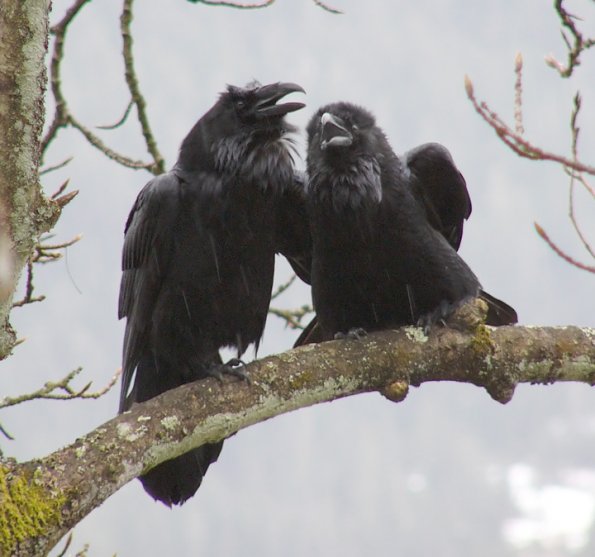 Purpose of Bird Sounds
Although sometimes on a sunny spring morning the birdsong sounds a lot like a cacophony of noise to beginners, there is a method to the madness. Birds make a variety of sounds for a variety of reasons.
Songs
Bird songs are complicated complex bird communication systems, often used for mating purposes or for settling disputes with nearby birds. You will usually hear a complicated pattern when hearing a song.
Alarm Calls
An alarm call is a much shorter and simpler noise that a bird makes in order to warn other birds of danger. What is truly amazing is that a bird can match its alarm call to the predator, and many birds have a series of different alarm calls, depending on the difficult situation they find themselves in.
Begging Calls
Although begging calls are not used for bird identification, it is interesting to note that these calls are raspy, annoying, and definitely hard to miss. Just like a baby in a high chair squawks to get their food, baby birds use begging calls to get their parents' attention and to demand food.
Flight Calls
Birds use flight calls when they are in transit as a way to keep the whole group together. This is why you will hear a whole lot of honking when a pack of geese is flying overhead. The auditory signals keep everyone together in the pack together.
Contact Calls
Used by parents to connect with their fledglings while looking for food, a contact call shows that mom or dad is close by, and also gives baby birds an inkling of where a water or food source is. Contact calls are generally used when the birds are out foraging.
---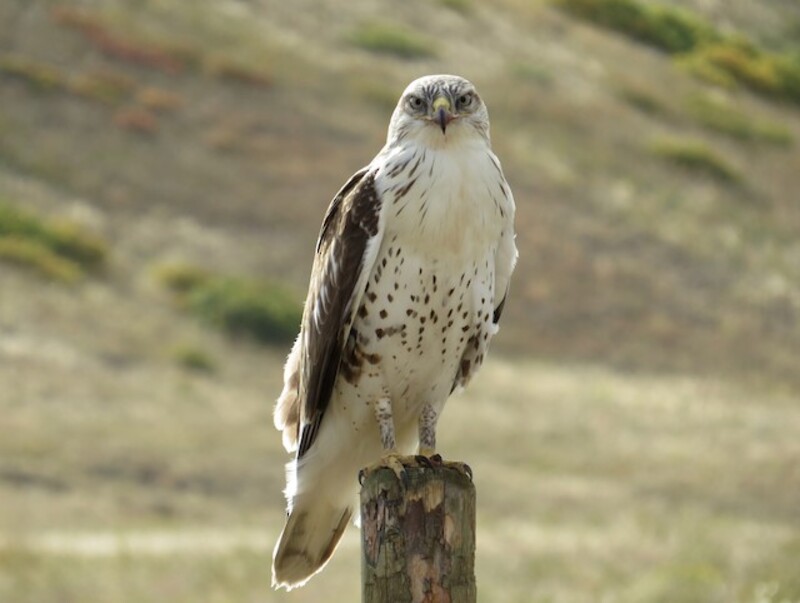 Guidelines for Birding by Ear
Learning to bird by ear is just like anything else. You need time to do it, and you need to practice extensively. The good news is that after you learn a few bird's calls by heart, understanding the patterns of their calls and committing them to memory will help you to learn more. There are some important tricks that will be very helpful in your bird song training.
Study a bird's entire repertoire. Since birds make more than one call, it is important for you to know them all so you have a few birds that you understand completely.
Be an active listener. You might incorporate a drawing of the song, or some sort of diagram, and repeat it to yourself as you listen.
Create mnemonic devices to help you identify the distinct bird songs. Some birds already make sounds that sound like words, such as the common yellowthroat singing wichity-wichity-wichity, but making your own connections and mnemonic devices for sounds you hear will further cement them in your head.
Practice. Have a friend or companion quiz you on the bird sounds so you will be able to identify them in the wild. The more you try to identify the bird sounds without the crutch of field guides or apps, the more quickly you will learn the fine art of earbirding.
---
Bird Sound Guides
With so many birds and so many different calls, there is no doubt that you will need to have a little help on your journey to earbird expertise. There are many guides that can help you get started, and it is useful to experiment and find the one that is right for you.
One good rule of thumb is to start with a bird or two that lives in your own backyard and really dive in to memorizing their songs or calls. Remember that each individual bird has more than one song. Once you gain that experience and confidence of knowing a few species of birds, it will be much easier to identify other birds, especially with your new-found birding confidence.
The Audubon bird guide is an excellent resource with which to start. First of all, the Audubon society is a nationally recognized association which is trying to make life easier for birders, and works hard to publish accurate, helpful information. Secondly, this bird guide is so easy to use. All of the birds are set up alphabetically with a picture of the bird and a call button. The recordings for each bird are smooth and clear and will help you identify the bird you are hearing. Listening to a well-made recording of the bird you are seeking is a great way to help you to identify it.
Another valuable guide is the song identification guide from the Smithsonian's National Zoo and Conservation Biology Institute. This helpful tool offers a series of questions with drop down box answers that help you to narrow down the identity of the birds you are hearing. This guide helps you easily understand the differences between bird calls as you eliminate birds along the way. For each bird there is both a sound file and a text description of what you are hearing, which makes identification even easier to do.
As you get better and better at identifying the sounds of birds, you should be able to wean yourself from the field guides and only use them to authenticate identifications you have already made. This is akin to taking the training wheels off when you learn to ride a bike.
---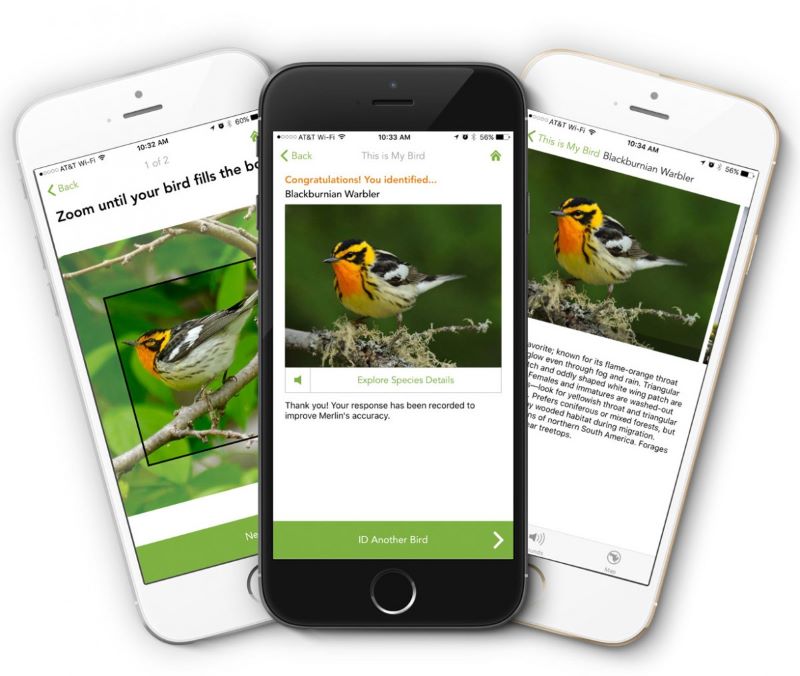 Bird Sound Apps
Beyond the bird sound field guides, there are many apps that can help you identify the birds that you are hearing. With such ease of use, an app on your phone allows you to identify bird songs in the field without lugging around your computer or a printed field guide. There are several great apps that can help you to identify the birds you are hearing:
Audobon bird app is absolutely free, and invaluable in helping you identify the birds you see and hear. With over 8 hours of taped bird songs, and information about identifying birds by sight, this guide will add much clarity to your bird search in the field. There is even a place to record birds you have identified, as well as a probability guide to help you understand what you are seeing in real time, based on wherever you are at the time.
Bird Genie is the shazam of bird watching. If you hear a bird song that you can't identify, simply hold up your phone and record a bit of your song. Bird Genie will tell you what bird it is that you hear singing. Although this is a good idea for brand new birders, you will eventually want to be able to identify the songs for yourself, rather than just have the computer do it for you.
Song Sleuth is a good combination of a field guide and an app that helps you in real time. With over 1,000 bird calls in the program, you can listen to recordings to get you prepared to identify songs of your own. You can also record birds in the field and have Song Sleuth tell you what bird it is.
Birdnet was created by the Cornell University Ornithology Lab to further the understanding of bird species, and uses computer learning to differentiate between the bird songs and identifications. The program itself is constantly evolving, but is a good resource to use as you are getting started.
Earbirding is an important tool for birders, and your trained ear is a great addition to your binoculars when looking for lifer birds. Listening to the calls and bird songs will help you to identify individual species, whether in the field or in your own back yard. Using all of your senses helps you to better understand the birds you are seeing, and the bird's call can help corroborate the identity of the bird you think you are seeing. With the tips above and the help of an app or a field guide, you should be well on your way to picking out the top tunes of birds both near and far.
---
How To Identify Birds By Their Sounds: Final Word
Hopefully this guide served useful for your journey in how to identify birds by their sounds. There's obviously a lot to learn here, and no professional birder will tell you it's something that you'll be able to learn by just simply consuming a bunch of guides. While these guides can help you in the beginning and in getting started, the best way to improve is to actually get out there in nature and experience all of the bird sounds in a live environment.
Do you have any cool resources you want us to add to this article that will help out your fellow birders? If so, leave us a comment below!