With its crystal blue skies and near perfect climate, Santa Monica is a delightful area of the country in which to birdwatch. The weather is ideal, there are many bodies of water around that birds flock to, and the mountains offer some truly rare finds. The Santa Monica Bay Watershed area is a resting spot or home to over 380 bird species, almost half of the North American total, so there are plenty of birds to see! In the below table we break down the best spots to do some Santa Monica birding: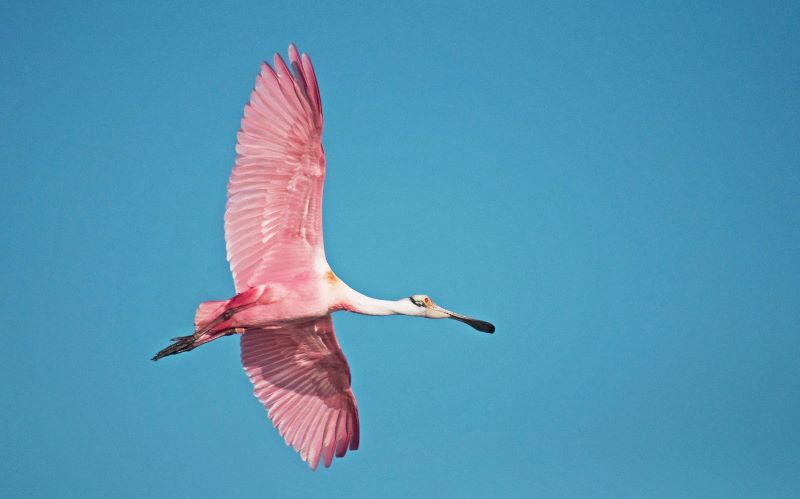 Malibu Lagoon State Beach,
El Matador
32200 Pacific Coast Highway Malibu, CA 90265
A beautiful accessible beach for picnics and surfing alike, this is also one of the best beaches in California for birding. Since there are many visitors, the birds will be less skittish for photographers. You can see standard fair shorebirds, wandering tattlers, brown pelicans, red phalarope, snowy ad black-bellied plovers, Anna's and Allen's hummingbirds, black and ruddy turnstones, the rare snow goose, yellow wagtails, and black-legged kittiwakes. The list here is seemingly endless!
Malibu Creek State Park
1925 Los Virgenes Road
Calabasas, CA 91302
Featuring a rock pool swimming hole and beautiful rugged trails, this park will help you locate many birds. Raptors, ducks, woodpeckers, Lazuli Bunting, Blue Grosbeak are just some of the special ones that call Malibu Creek State Park home.
Sepulveda Basin Wildlife Reserve
6416 Woodley Ave
Van Nuys, CA 91406
Located in the San Fernando Valley surrounded by mountains, lake,s and streams, this is a beautiful spot for a leisurely hike and glimpse into the natural world. Herons, Canada geese, and egrets abound here, and orioles, goldfinch and woodpeckers also call this area home.
Topanga State Park
20828 Entrada Rd
Topanga, CA 90290
Situated in Topanga Canyon, this 14,000 acre state park is a great place to hike and add to your birding journal! You will find scrub jays, finches, flycatchers and grosbeak, along with dark eyed juncos and towhees. Dove and quail frequent the park, and you should keep your eye out for wild peacocks. Several types of owls and red tailed hawks call Topanga State Park home as well. It is a perfect place to get your fix for birding in Santa Monica.
Mishe Makwa Trail Loop
12896 Yerba Buena Road,
Malibu, CA 90265
This loop trail will challenge you for just over 6 miles, but will also show you some of the most beautiful views of the Pacific Ocean and San Fernando Valley. Quail and scrub jays live along the trail, as well as a plethora of owls including western screech owls, great horned owls, burrowing owls, and barn owls. You can also find peregrine falcons in these mountains, as well as turkey vultures, and white-shouldered kites
Legg Lake
Whittier Narrows Recreation Area
750 S Santa Anita Ave, South El Monte, CA 91733
Located in the middle of LA in the Whittier Narrows Recreation Area, Legg Lake is home to many varieties of birds. Beyond the normal water birds, as well as many migrant birds, you are apt to find a chevron-winged parakeet, black-crowned night-heron, and white pelican to add to your list.
Ballona Creek Footbridge
6198 Ballona Creek Bike Path, Marina Del Rey, CA 90292
Just at the channel of Marina del Rey, the Ballona Creek Bridge area is a great place to find a gaggle of shorebirds and seabirds. Look for the wandering tattler, oystercatcher, and black turnstone. Birders have good luck with 3 different species of cormorants on the outer jetty, along with ducks, loons, and grebes.
Playa Vista Central Park
12405 E Waterfront Dr, Los Angeles, CA 90045
This is a small park which is easy to get to and easy to get around in. You will find typical birds like finches, Anna's hummingbird, white-crowned sparrows and California scrub jays, along with more elusive birds like the sage thrasher and cackling goose.
Holy Cross Cemetery
5835 W Slauson Ave
Culver City, CA 90230
Although not your typical bird-watching venue, this quiet cemetery features beautiful architecture and many typical local birds. Visitors are often amazed by the gray flycatcher and lark sparrow, and yellow-chevroned parakeets are quite often in the vicinity.
El Dorado Nature Center
7550 E Spring St
Long Beach, CA 90815
These 105 acres near the San Gabriel River are home to over 200 documented species of birds. In addition to more standard birds like red-house finch and Anna's hummingbird, visitors enjoy looking for warbling vireo, rufous hummingbird, and sharp-shinned hawk.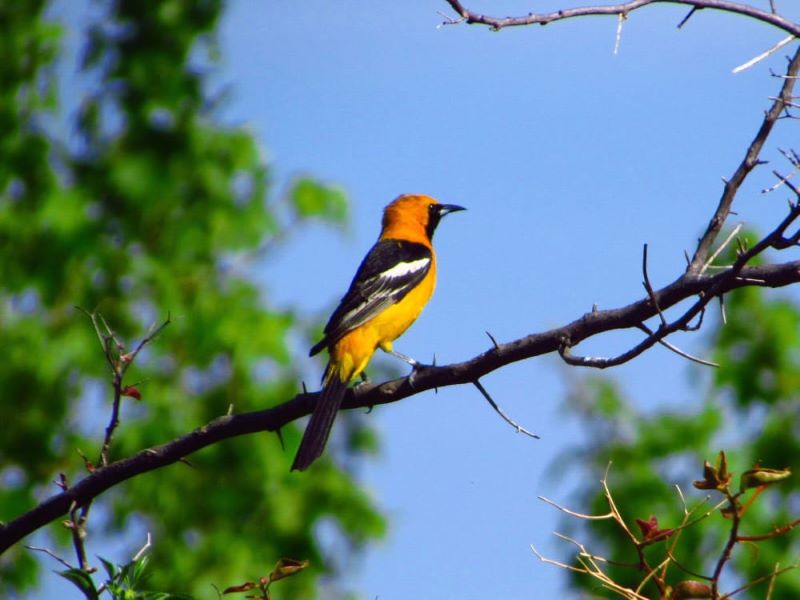 Santa Monica birding is a great pastime in a beautiful area of the country. With so many birds to choose from and a plethora of recreation areas and parks, you will be able to add to your list of birds and enjoy a great adventure either solo or with friends!