What is birding? Technically speaking, it is the act of watching birds as a recreational activity or citizen science. Often birders will use a pair of binoculars or a scope to get a better view. But in practice, it is so much more than mere bird watching. This is a fully sensory activity that allows birders to commune with nature, use their senses to find and identify birds, and experience some calm in the midst of their busy lives. Birding is also a social experience that can bring people together in a common pursuit. In this beginners guide to birding, we hope to shed some light on what you will need, and what you should expect as you join in on the fun. Transcendentalist Henry David Thourea explained the magic of birding this way in his Journal on 19 May 1856: "Even as the birds sing tumultuously and glance by with fresh and brilliant plumage, so now is Nature's grandest voice heard, and her sharpest flashes seen."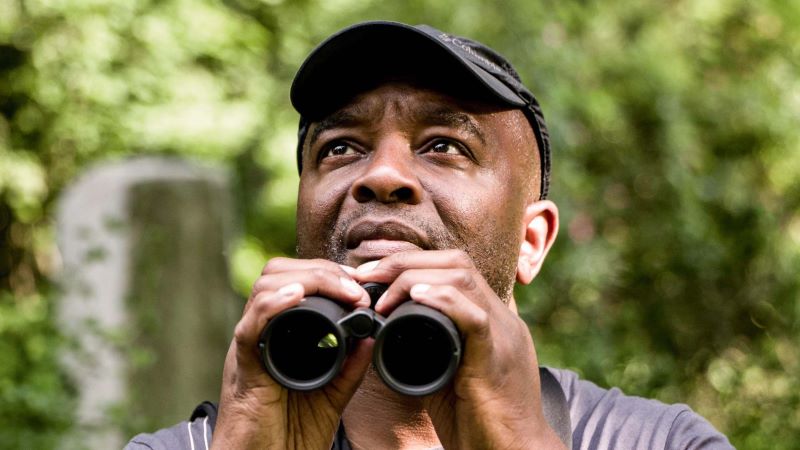 Photo credit: adventure.com. Pictured: David Lindo
---
Birding Bonanza: Why Join the Flock?
People of all ages enjoy birding for a variety of reasons, but young people are flocking in droves to the activity as they blend their interest in the outdoors and their passion for the environment with their pursuit of feathered friends. According to the US Fish and Wildlife Service, there are currently 51.3 million birders in the United States alone, and this number continues to grow! With over 900 species of birds in the U.S. and Canada, birders will have plenty to keep focused on as they strive to add new and different species of birds to their lists. The numbers of birders continue to grow as the birdwatchers themselves get more diverse.
So what exactly would cause someone to be interested in the art and the science of birding? There are many reasons:
To Make Friends
If you want to make new friends, go where you want to be and you will find like-minded people there. The same is true for birding. There are many online and in person places where you can share your love of birding, and you are likely to make friends along the way.
To Connect with Nature
Being able to connect with the natural world allows us to see our lives more clearly. Thoreau said, "I went to the woods because I wished to live deliberately." By living deliberately in our quest to find birds, we are re-connecting with nature, ourselves, and our sense of inner peace.
Photo credit: eBird.org. Pictured: Diana Doyle
To Improve Your Health
Birding offers a trifecta of health benefits, with offerings for your body, mind and soul:
In order to find some of the important birds on your list, you will need to hike to some remote places. The cardio will help your body.
In order to analyze and find the birds you are looking for, you will need to tune in to your observational skills and memory, therefore keeping your mind sharp.
Bird watching will give you time in the quiet of nature, which will fill your soul with calm.
To Get Out and Travel
Depending on how involved you get in your birding hobby, there is definitely a chance to travel, as there are many important destinations in the world of birding. A twitcher is someone who jumps at the chance to travel, even at the last minute, to see a vagrant bird and add it to their lifer list.
---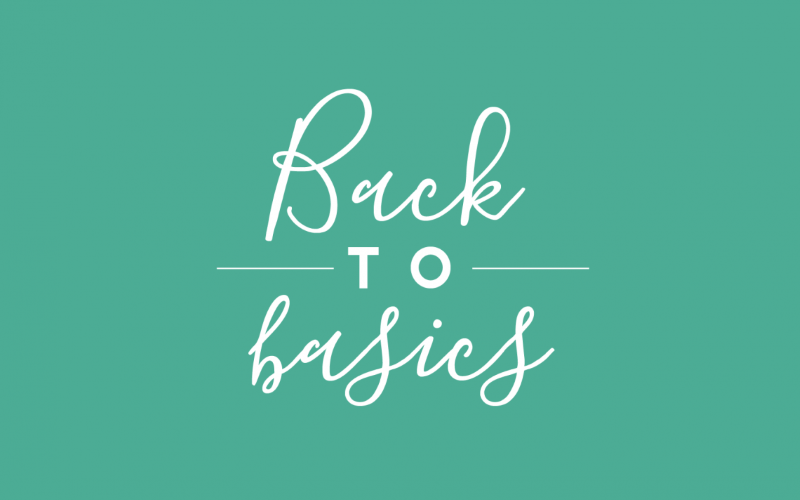 Birding Basics
Although some birders would have you believe that you need to sink a ton of money into the perfect equipment in order to be considered a legitimate birder, the truth is that you really don't need all that much to get up to speed with this hobby. One of the biggest reasons we wrote this beginner's guide to birding was to just point out that you don't need all the gear in the world to get started. You can progress at your own pace. That said, we hope that this beginners guide to birding can serve as a bit of a manual for things you can do to improve your experiences in the future and "upgrade" your toolset!
Binoculars:
Once you know what birds you are looking for and their tell-tale calls and markings, you will need to magnify the view you find in the wild. There are a wide variety of magnification and price points, but investing in a good pair of binoculars is a good idea. A power of 7 or 8 times magnification is preferred, because it is large enough to see the markings on your birds, but gives you a wide enough range that your bird will not keep jumping out of the frame. If you buy a good pair of binoculars, they will wear well and last a long time, so this is an investment that will last.
Spotting Scope:
Although binoculars are a must-have piece of equipment for birders, having a spotting scope is not necessarily mandatory. The scope can zoom between 20-60 times your normal sight, so if you are trying to see birds from a long distance a spotting scope is definitely helpful. It can also help you hone in on particular plumage or markings that will help you identify the bird you are hunting.
Field Guide:
If you want to know what you are looking for, you need a dynamite field guide. This is like a birder's Bible, and will show you what marking each bird has, as well as specifics about size, shape, habitat, and area of the country in which you can find the bird. Birder after birder recommends the Sibley Guide for its informative nature and ease of use. They have a full size guide, which is perfect to study at home, as well as a smaller and more portable guide for when you are out in the field. Kaufman, Peterson, National Geographic and Crossley also offer great field guides to help you understand what you are looking for. In today's modern world, you can also find similar information in app form on your phone. Try the Merlin Bird ID by Cornell University or the Sibley Bird app to get you started.
Camera:
Because you are most likely tracking birds from far away, and they will most likely be in flight, you need all of the lens power you can find.
If you don't yet have a camera, no need to worry. Your smartphone will suffice as you first get started. When you're ready to upgrade and really start taking some beautiful shots, we have a very extensive set of reviews for the 7 best wildlife cameras for beginners.
Hiking Boots:
Odds are you will meet some challenging terrain as you follow your dream of finding different species of birds. Having a pair of lightweight boots will make you a more efficient traveler.
Birding Backpacks:
Choosing a backpack is an important decision for birders, as you will typically cover a lot of ground looking for your lifers. Here are some great backpack choices from the Audobon Society.
Bug spray:
As a birder, you will be traversing a variety of terrains, and so you need to be prepared for anything. Bug spray is a must have piece of equipment, especially if you are in the swamps of Florida or other places that are humid.
Suntan Lotion:
Along with bug spray, suntan lotion is imperative if you are a birder. Taking care of your skin is more important than you realize, and in the heat of the hunt you might forget to cover up, or stay out longer in the sun than you anticipated.
Clothing:
Again, birding companies would have you think that you need to spend a mint to outfit yourself for a birding adventure, but common sense goes a long way, and you probably have all you need in your closet already. Wear a wide brim hat to keep the sun out of your face, and dress in layers. Check the weather forecast to help you prepare, but if you can wear long sleeves and pants, this would protect your skin from sun, bugs, mud, and brambles and prickers you meet along the way. Avoid bright colors or loud prints or checks as they could frighten the birds.
Check out our recommendations for birdwatching outfits.
Journal:
Bring along your journal. This is so important because you want to relay all the information about each bird you find in real time. The value of a birder's journal is beyond measure.
---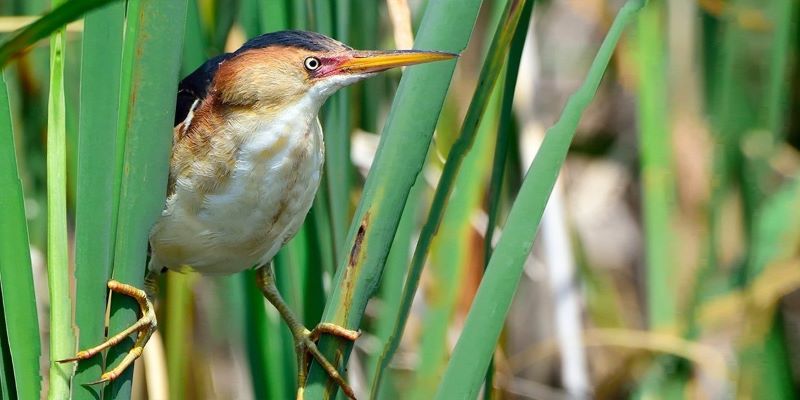 Photo credit: Wild Latitudes Cape May Birding Tour (photo shot by Steve Arena)
Aviation Locations
One of the best things about birding is that you can enjoy it practically anywhere, from the beach to the woods to your own backyard! That being said, there are definitely some hotspots that stand out around the country where you are sure to get your fill of lifers.
Hottest Birding Spots:
Everglades National Park in Southern Florida: Created in part to protect the birds that now call the Everglades home, visitors to the Everglades will be treated to up to 400 species of birds while visiting. The best time to visit is December through April.
Point Reyes National Seashore in California: Just North of San Francisco lies this wonderland for birders, which features over 120 species of nesting birds as well as nearly half of all the bird species ever found in the continental United States. Visiting during the fall or spring migration will be the most satisfying time to visit.
Cape May in New Jersey: At the southern tip of New Jersey lies this gem for birders: who could argue with the place that holds the World Series of Birding? Shore birds feeding on crab eggs always wows the visitors, as does the raptor migration. Visit in September or October for the raptor migration, or enjoy the shorebirds in May and early June.
Santa Ana National Wildlife Refuge in Texas: Nestled in an ecological crossroads between the Gulf Coast, Chihuahuan desert and Great Plains come together, this refuge is also a stopover for birds on the way to and from South America. One highlight here is the raptor migration. Visit from fall through spring, especially April and May.
Southeastern Arizona: With so many hotspots here to choose, like Saguaro National Park, Madera Canyon, and Cave Creek Canyon, birders are never disappointed in southeastern Arizona. Guests love the elegant trogon, painted redstart, gray hawk, and others. Visit from April through September for the best chance at your lifer.
Honestly, this list could go on forever! It's hard to stuff every hot spot into this birding beginners guide. If you know of a great spot that you think should absolutely be included in this list, please leave us a comment!
How To Enjoy Birding From Home:
You do not have to worry about traveling the country to be a birder, but you can do your birding in the comfort of your own backyard. There are several ways you can raise the odds of seeing birds right where you live, as you beckon them to your home.
Plant a bird garden. Plants like sunflower, cornflower, daisies and marigolds will attract birds to your yard.
Get a bird feeder! Entice the birds by serving breakfast, lunch and dinner al fresco!
Wake up early so you can see the birds rise with the sun. In this case, the early bird gets the bird!
Study your field guide to see which birds you can expect in your backyard and concentrate on finding these species.
Go to local parks to branch out a bit for different species, while still staying in your local area.
Reach out to people in the area and join a bird walk, a service project, or just use social media to compare tricks and tips about birds in your area.
---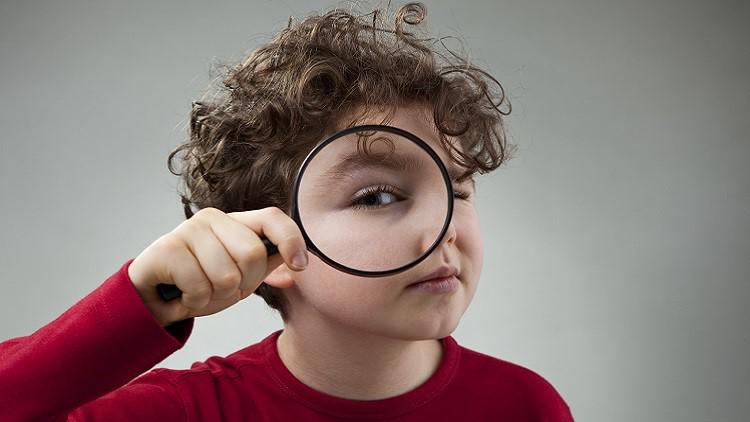 How To Identify Birds
There are two major ways to identify birds. One is to look at their traits and listen to their calls out in the wild, and the second way is to get some high tech help. Both of these are viable options.
Bird traits
Songs: Males use songs to defend their territory and attract mates. Birders learn to identify species by their songs.
Calls: Short vocal sounds for a variety of reasons are used by a variety of species, whether to signal a mate, show a sign of distress, or warn another bird.
Size: Rate the bird's size as small medium and large, and you will be on your way to determining what kind of bird it is.
Tail: One of the outstanding personal features is a bird's tail. This makes it easy to see many birds stand out.
Color and Markings: Study the coloring and markings of the species to determine what you are finding.
Range: Expect birds to be where they should be. If your field guide says that a bird you think you are seeing actually should be thousands of miles away, you are probably mistaken.
High Tech Help
---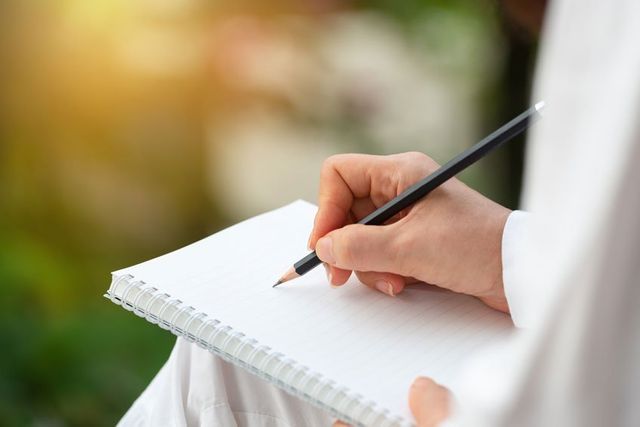 Journaling
Keeping a journal is such an integral part of birding. Birders use this almost like a baby brag book, and truly, that is what it is! The pride of a birder when he finds a lifer bird is immense, and how much better if she has all the data from the find right at her fingertips.
Just like we've put together this comprehensive beginners guide for birding and stuffed it full of the information that we think you'll need to embark on this wonderful hobby, your journal is your personal space where you can mark your own discoveries. Even beyond birding, there's a big reason that some of the greatest minds in our history maintained and kept journals.
Since it is your journal, you make the rules, so you can truly set this up however you like. In general, your journal is a checklist and a recording of the discoveries you make out in the field (or your yard), and will stand as a record of that. There are some things that most birders like to include for each find they make.
The name of the bird you found.
The date you found it.
The type of species it was.
The specific location where you found it.
The type of weather you were experiencing at the time.
Any vocalizations you heard from the bird.
Any other behaviors of the bird.
A drawing of the bird.
Looking for a more guided journal experience? Perhaps a journal template that keeps things a little more structured and less free form? Check out our picks for the 5 best birding journals and see if you can find one that suits you.
---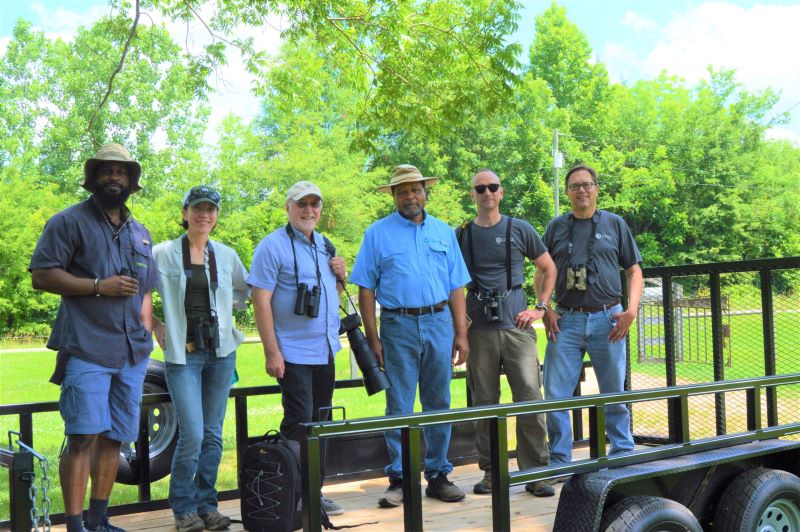 Photo credit: Alabama Audubon
Birds of a Feather Flock Together
Part of the fun of bird watching is sharing it with a friend, and it is certainly nice to find people that are as excited about bird watching as you are. Although you may happen upon bird watchers organically, there are several ways to find a social group to share your interests and tips with.
Join a Club
Audubon Society: The Audubon Society works hard to give birders the best information and support, while also helping them connect with each other. There are over 450 chapters across the country.
eBird.org allows you to share your sightings and connect with other birders in your locale.
United States Fish and Wildlife: Find like-minded individuals in your area through this extensive resource.
Do Some Service Together
Birding is a great way to become a part of something bigger than yourself. Whether you get involved in the eBird Global Big Day, Celebrate Urban Birds, The Christmas Bird Count, or other more local events, taking part in some bird-focused service will help you affect the environment in a positive way, as well as make friends in your area.
Attend a Festival
Throughout the country and throughout the year, birders gather together in various corners of the country to celebrate the birds they love. Use this festival finder to find a festival near you, or to schedule a trip to a bird hot spot you would love to visit.
Social Media
Use the power of your social media such as Facebook, Instagram, and Twitter to find local birding groups you can connect with. You can also utilize Google to find Bird Walks or Bird Meet-ups in your area.
---
Wrapping Up
After all is said and done, and your fancy camera lens has been put away, your journal has been updated, and your birding backpack is back on its hook in the closet, the best part still remains. A birder gets to commune with nature, he keeps the experiences close at hand, and learns how to appreciate the natural world around him and his own role within this realm. The best gift of all that comes from birding is the gift of slowing down, of breathing deep, of actually SEEING what is in front of you. Transcendentalist Ralph Waldo Emerson said, "Adopt the pace of nature; her secret is patience." And that is the greatest gift of all.
Was this beginners guide to birding helpful for you? Leave us a note below!