Hawks are born with a taste for meat. These raptors soar into the air looking for food in the form of opportunity. Their diet changes throughout the seasons, so you never know what a hawk may have for dinner. Depending on the species of hawk, one type might have a songbird for lunch while another type of hawk might dine on a small amphibian. We've got all you need to know about the perfect menu for a hawk.
---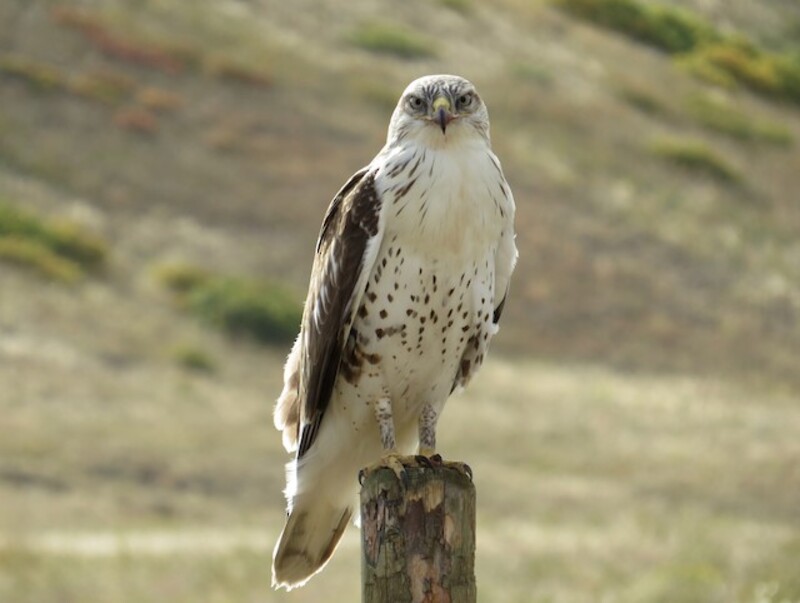 What Do Hawks Eat In Different Areas?
Wild hawks are opportunistic hunters. Their diet usually depends on their location at that time. These birds eat the entire animal, even the bones. This means the prey cannot be larger than them. They eat many rodents when they are in forest areas. They eat more amphibians if they are in an area with water. You won't see many hawks in a neighborhood. They don't enjoy busy areas. This isn't the best place for them to hunt. They love to have a clear sightline when hunting. Moving vehicles, lines of homes, and tall buildings don't help their hunting. They may eat birds and rodents if they're forced into the city. People have seen them eating dead animals in the street, but this is not a usual occurrence. There have also been reports of hawks swooping in to get a cat or dog. This is very rare, but it can happen when and the hawk is very hungry.
---
What Do Hawks Eat In Different Seasons?
A hawk's diet will change depending on the season. During the spring, it is the mating season for birds. They usually hunt for smaller birds at this time. During winter, many of their favorite meals are in hibernation. This means they cannot be as picky. They will usually eat whatever they can find during the winter. This means lunch might be full of tiny rodents or even carrion. A fun fact about the hawk during any season is that it doesn't need much water. They get enough liquid from the blood of their prey to keep them hydrated for long periods of time.
---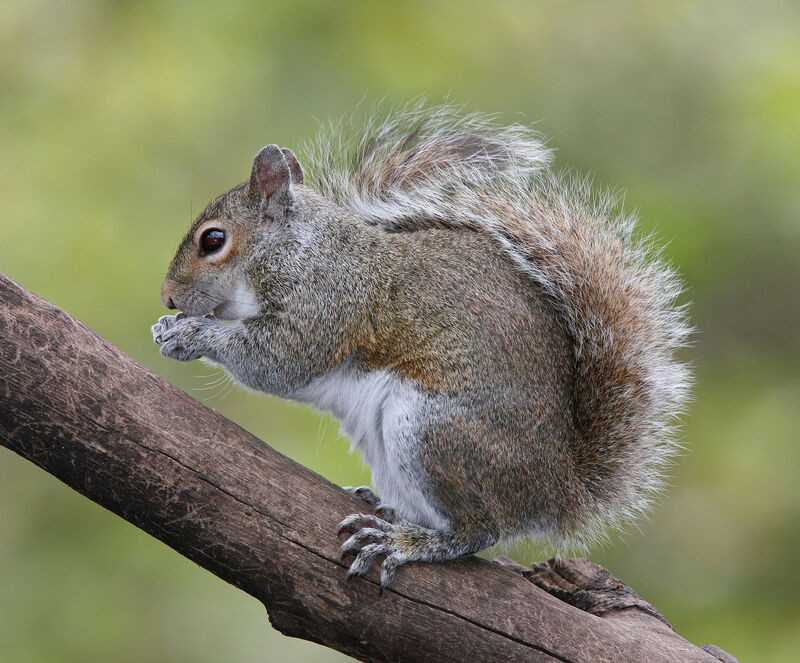 Small Mammals
Many types of hawks love a small mammal for a meal. This means everything from a shrew and a rodent to a rabbit and a squirrel is perfect for dinner. Red-tailed hawks eat mainly cottontail rabbits. Rough-legged hawks like to eat lemmings and gophers the most. Squirrels are a favorite because there are so many as they scurry around freely. The hawk can easily swoop in for a meal. A ferruginous hawk that usually lives in the western area of North America loves to eat a good jackrabbit. Snowshoe hares are popular in the northern forests.
---
Reptiles
Reptiles like snakes and lizards are a favorite for many hawks. The red-shouldered hawks eat almost half of their meals consisting of turtles, snakes, and lizards. The biggest problem with hunting this type of prey is that it can be risky for the hawk. The Cooper's Hawk and the red-tailed hawk have been known to die from the bite of a poisonous snake. Rattlesnakes and cottonmouths look like any other snake until it's too late. A younger bird will often try to eat any kind of snake, not knowing it's venomous. The main types of hawks that eat reptiles don't live in the forest.
---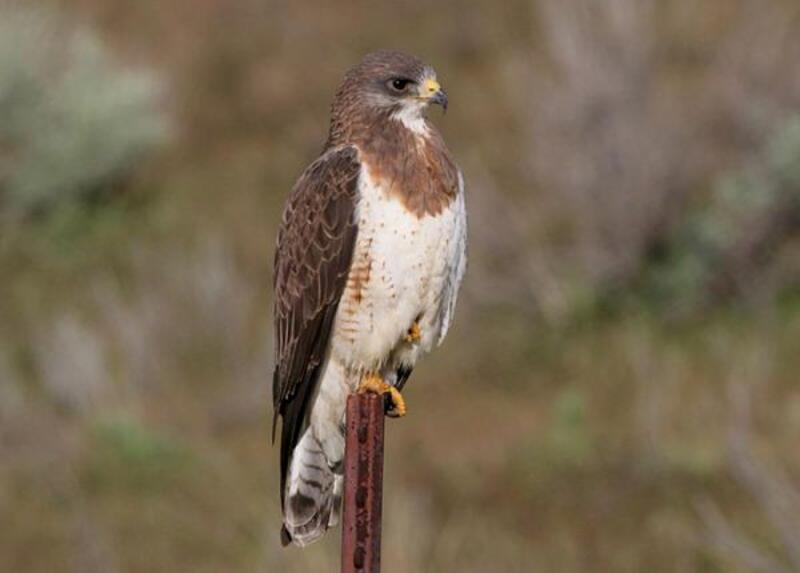 Invertebrates
Most birds love to eat insects, and hawks are no exception. Whether they indulge in a huge plate of invertebrates or just dive in occasionally, hawks love them. The Swainson's hawk feeds mainly on insects when it is not breeding season. They often eat moths, dragonflies, and grasshoppers. Nothing on land or water is safe when it comes to these opportunistic hunters. Swamp harriers and red-shouldered hawks also like to swoop in to get crayfish straight out of the water.
---
Birds
It doesn't make a hawk cannibalistic that it will eat another bird. The bird must be smaller than them. Many species are accipiters, meaning birds are a large part of their diet. Larger buteos and goshawks have been known to tackle the big birds like grouse, quail or waterfowl for a meal. Cooper's hawks and sharp-shinned hawks like to indulge in the songbird.
---
The World's Valuable Animals
Many people fear hawks will eat the animals the world values. They don't fly around trying to find the purest gamebirds or looking for people's pets. On a rare occasion, they will dine on these things, but it is not every day. They are actually helpful to many people because they eat rodents and insects mainly.
---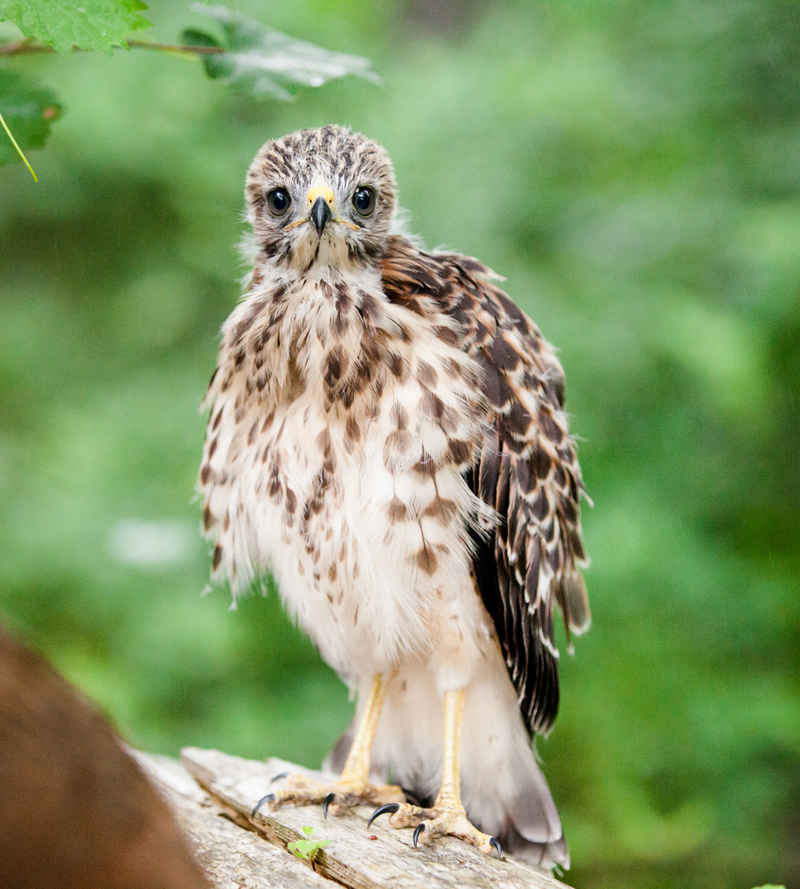 What Do Baby Hawks Eat?
Baby hawks don't have a nursing period. Once they hatch, they're ready to eat the big stuff. They can eat a crayfish or some insects as soon as they get out of their egg. Mama and papa hawks feed their babies regurgitated, digest prey. The tiny amount of food is perfect for the tiny hawk. The father hawk catches the prey then gives it to the mother hawks. She does all of the hard work eating the skin and bones. Then she regurgitates the part that has not been digested yet. These undigested juices and meats give the hatchlings the necessary nutrients to live.
---
Your Backyard
While most hawks won't hang out in your backyard, you may see an occasional one. They are great if you have koi fish in a pond. They won't dive into the water to eat your fish. They will just eat the small mammals and snakes that try to get to your fish. They love to land on steady branches so they can look for food. If you have tall trees with a great sightline, they may hang out in your yard. They also like to eat the rodents that try to eat all of your seeds and nuts.
Hawks have a wide range of dinner items. Mealtime usually comes down to opportunity. Lunch could be a bird or a large rodent. Dinner could be some crayfish or a plate of crickets. They tend to stay away from large crowds of animals. They won't dine on carrion if many other animals are eating it. They are very aware that they could be attacked at any time, too. These opportunistic hunters are beautiful and graceful, but can rip apart an animal in a few minutes if they're hungry.
---
Related